Covid-19 has necessitated remote monitoring to continue clinical trials without risking public health.
Free Case Study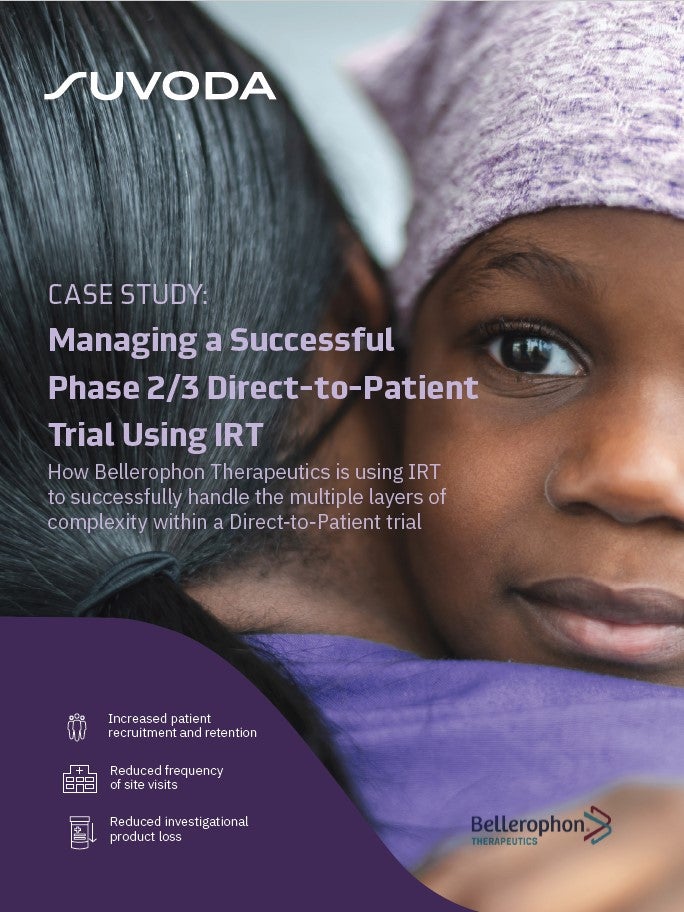 Direct-to-Patient Trials: How IRT Plays an Important Role in Bellerophon's Direct-to-Patient Trials
As the industry strengthens its focus on patient centricity, Direct-to-Patient clinical trials have emerged as a popular trial design that have the potential to increase patient recruitment and retention. IRT plays a crucial role in the success of a Direct-to-Patient trial. Because drug supplies are being managed and shipped from distribution facilities directly to patients' homes, a sponsor must have a high-quality system in place to accurately track the chain of custody, ensure patient-blinding and handle other logistical challenges. What You Will Learn Benefits and challenges associated with the Direct-to-Patient model Bellerophon's top considerations when implementing this trial design How IRT can equip study teams to successfully track chain of custody, ensure patient blinding, and handle logistical challenges
by Suvoda
Verdict has conducted a poll to assess whether clinical research professionals are planning to amend their future trial protocols to include remote monitoring.
Analysis of the poll results shows that a majority 64% of the respondents are planning to amend their future trial protocols to include remote monitoring, while 36% don't plan to make such amendments.
The analysis is based on 369 responses received from the readers of Clinical Trials Arena, a Verdict network site, between 27 July 2020 and 22 March 2021.
Remote monitoring in clinical trials management during COVID-19
The Covid-19 pandemic has led to uncertainty over clinical trial completion, participant retention in ongoing studies, and trial continuity. Lesser number of staff on-site and limited on-site monitoring of clinical trials built upon the travel restrictions and measures imposed for the safety of sponsors or contract research organisations (CRO) have compounded the issues of on-site clinical trial monitoring.
The US Food and Drug Administration (FDA) and EU released guidance supporting remote monitoring for conducting clinical trials during Covid-19. The EU, however, did not include remote source data verification (SDV) in its guidance. The condition can result in more on-site monitoring after the pandemic condition normalises.
Remote monitoring and remote access to electronic health records (EHRs) were feasible before Covid-19 restrictions but were not implemented effectively. The Covid-19 restrictions highlighted the importance of remote monitoring for clinical trials, which can also be potentially harnessed post pandemic.
Free Case Study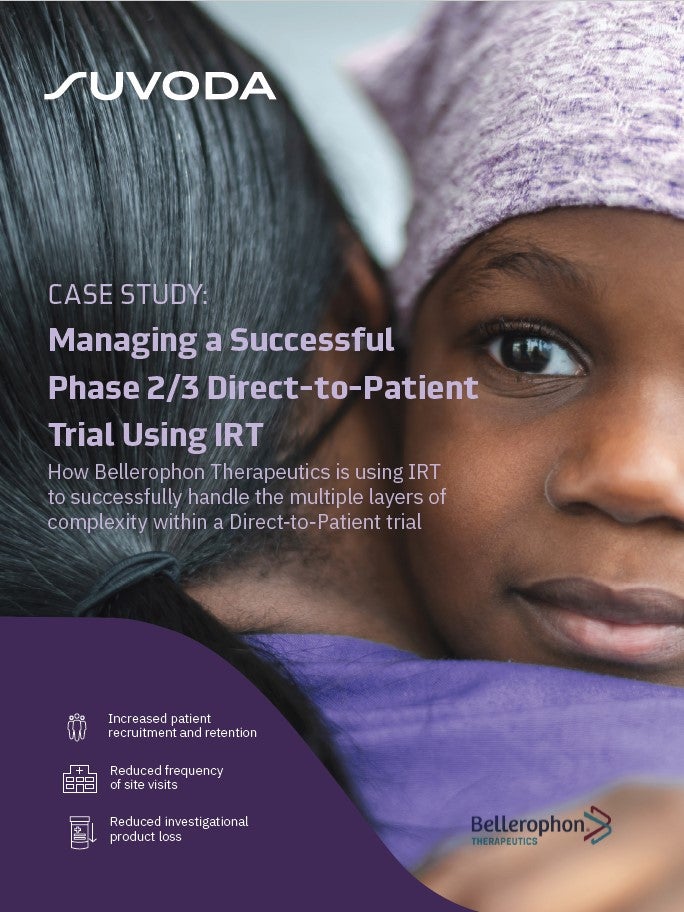 Direct-to-Patient Trials: How IRT Plays an Important Role in Bellerophon's Direct-to-Patient Trials
As the industry strengthens its focus on patient centricity, Direct-to-Patient clinical trials have emerged as a popular trial design that have the potential to increase patient recruitment and retention. IRT plays a crucial role in the success of a Direct-to-Patient trial. Because drug supplies are being managed and shipped from distribution facilities directly to patients' homes, a sponsor must have a high-quality system in place to accurately track the chain of custody, ensure patient-blinding and handle other logistical challenges. What You Will Learn Benefits and challenges associated with the Direct-to-Patient model Bellerophon's top considerations when implementing this trial design How IRT can equip study teams to successfully track chain of custody, ensure patient blinding, and handle logistical challenges
by Suvoda