UK-based biotechnology firm PsiOxus Therapeutics has initiated a clinical trial with NG-641, a four transgene tumour-microenvironment modifying gene therapy, to treat cancer patients.
Free Case Study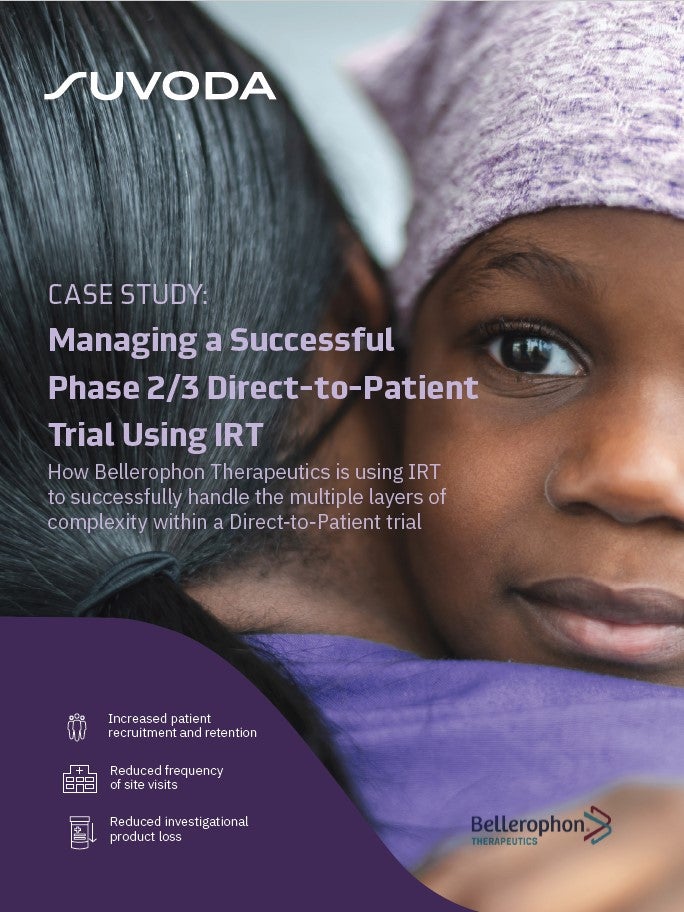 Direct-to-Patient Trials: How IRT Plays an Important Role in Bellerophon's Direct-to-Patient Trials
As the industry strengthens its focus on patient centricity, Direct-to-Patient clinical trials have emerged as a popular trial design that have the potential to increase patient recruitment and retention. IRT plays a crucial role in the success of a Direct-to-Patient trial. Because drug supplies are being managed and shipped from distribution facilities directly to patients' homes, a sponsor must have a high-quality system in place to accurately track the chain of custody, ensure patient-blinding and handle other logistical challenges. What You Will Learn Benefits and challenges associated with the Direct-to-Patient model Bellerophon's top considerations when implementing this trial design How IRT can equip study teams to successfully track chain of custody, ensure patient blinding, and handle logistical challenges
by Suvoda
For the first time, a tumour-specific virus comprising four unique therapeutic transgenes is being administered to subjects.
PsiOxus chief scientific officer Dr Brian Champion said: "With NG-641, our approach of systemically delivering gene therapy vectors to turn tumour cells into drug factories is being deployed to deliver a bispecific T-cell activating protein to target cancer-associated fibroblasts (CAFs) via the fibroblast activation protein (FAP).
"This mechanism allows us to target one of the most important immunosuppressive cells in the tumour microenvironment."
Besides the FAP-targeted T-cell activator, the cancer gene therapy delivers three other molecules to additionally recruit and activate T-cells in order to induce an anti-tumour immune response (IR).
NG-641 is, therefore, the first four transgene viral gene therapy treatments for the study of cancer in patients.
PsiOxus chief medical officer Dr Tom Lillie added: "I look forward to the opportunity to work with the rest of the PsiOxus team as we continue to develop innovative gene therapy products to treat and benefit cancer patients."
The company noted that the Phase I STAR study is being conducted at multiple cancer centres in the US. It will assess the safety and efficacy of NG-641 in patients with solid tumours.
PsiOxus' proprietary gene therapy platform, T-SIGn, is based on the company's oncolytic virus enadenotucirev and delivers different combinations of therapeutic transgenes to carcinomas.
In March 2016, PsiOxus began the Octave trial of paclitaxel combined with the oncolytic virotherapy enadenotucirev to treat patients with ovarian cancer.
Free Case Study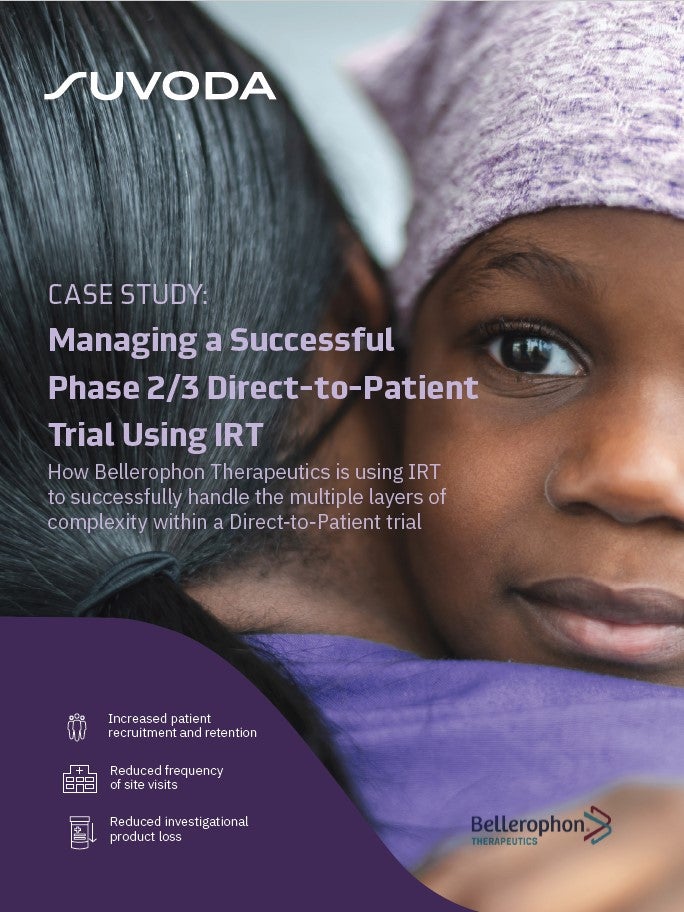 Direct-to-Patient Trials: How IRT Plays an Important Role in Bellerophon's Direct-to-Patient Trials
As the industry strengthens its focus on patient centricity, Direct-to-Patient clinical trials have emerged as a popular trial design that have the potential to increase patient recruitment and retention. IRT plays a crucial role in the success of a Direct-to-Patient trial. Because drug supplies are being managed and shipped from distribution facilities directly to patients' homes, a sponsor must have a high-quality system in place to accurately track the chain of custody, ensure patient-blinding and handle other logistical challenges. What You Will Learn Benefits and challenges associated with the Direct-to-Patient model Bellerophon's top considerations when implementing this trial design How IRT can equip study teams to successfully track chain of custody, ensure patient blinding, and handle logistical challenges
by Suvoda