QSAM Biosciences has commenced subject enrolment for its Phase I clinical trial of its therapy CycloSam (Samarium-153 DOTMP) to treat bone cancer, after activating its first clinical site.
Free Case Study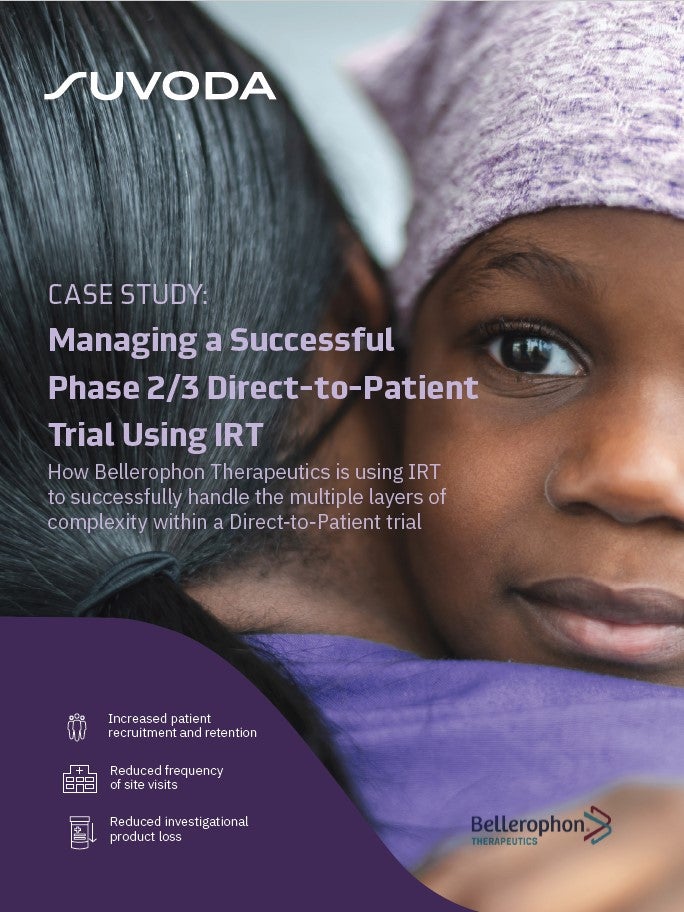 Direct-to-Patient Trials: How IRT Plays an Important Role in Bellerophon's Direct-to-Patient Trials
As the industry strengthens its focus on patient centricity, Direct-to-Patient clinical trials have emerged as a popular trial design that have the potential to increase patient recruitment and retention. IRT plays a crucial role in the success of a Direct-to-Patient trial. Because drug supplies are being managed and shipped from distribution facilities directly to patients' homes, a sponsor must have a high-quality system in place to accurately track the chain of custody, ensure patient-blinding and handle other logistical challenges. What You Will Learn Benefits and challenges associated with the Direct-to-Patient model Bellerophon's top considerations when implementing this trial design How IRT can equip study teams to successfully track chain of custody, ensure patient blinding, and handle logistical challenges
by Suvoda
The trial will assess the bone-seeking therapy to treat several types of bone cancer that originated in or has metastasised to the bone.
Developed by IsoTherapeutics Group, CycloSam showed preliminary safety, as well as efficacy in animal studies and a single patient human trial performed last year.
The drug candidate uses DOTMP, a chelant to remove off-target migration.
The multi-centre, dose-escalation Phase I study will determine CycloSam's maximum tolerated dose in bone cancer patients.
The trial will also evaluate the early efficacy markers.
QSAM Biosciences CEO Douglas Baum said: "The initiation of our first Phase I clinical trial of CycloSam is an important development for QSAM as it demonstrates the potential for treating bone cancers using our new approach.
"We look forward to driving enrolment forward and establishing a safety profile and understanding of CycloSam's potential for efficacy."
The company stated that the initial enrolment site for the Phase I clinical trial is at Oncology Consultants in Houston, Texas, US.
Patients suffering from osteosarcoma and Ewing's Sarcoma are also eligible to enrol in the clinical study.
The US Food and Drug Administration (FDA) granted Orphan Drug Designation to CycloSam for the treatment of osteosarcoma, in August this year.
Approximately 400,000 new malignant bone metastasis cases are diagnosed in the US every year, according to the American Cancer Society.
In January 2021, QSAM Biosciences closed a $2.5m Series B financing round to fund its upcoming clinical trials for its flagship drug 'Samarium-153-DOTMP'.
Free Case Study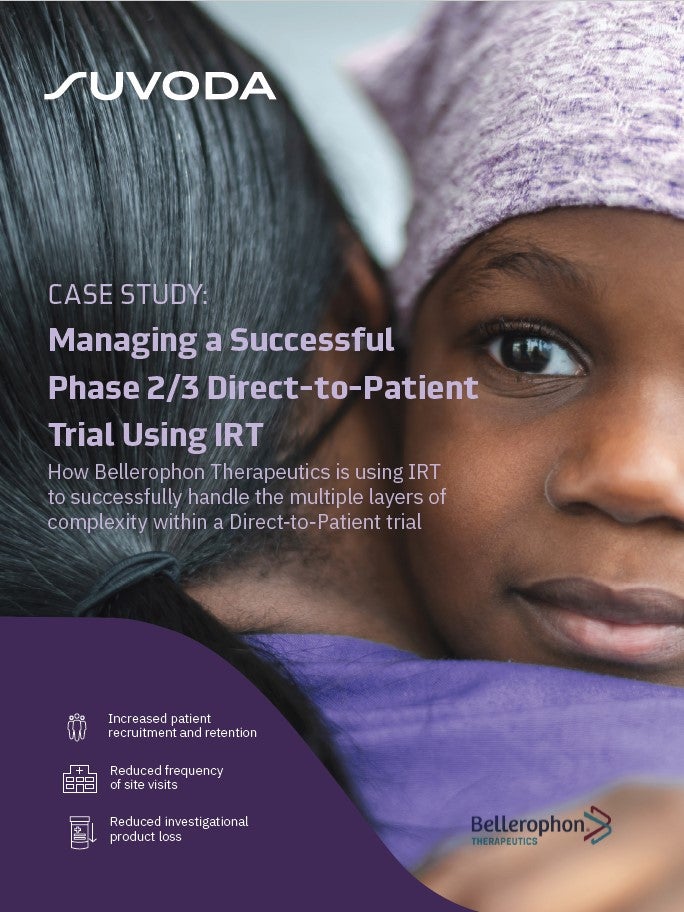 Direct-to-Patient Trials: How IRT Plays an Important Role in Bellerophon's Direct-to-Patient Trials
As the industry strengthens its focus on patient centricity, Direct-to-Patient clinical trials have emerged as a popular trial design that have the potential to increase patient recruitment and retention. IRT plays a crucial role in the success of a Direct-to-Patient trial. Because drug supplies are being managed and shipped from distribution facilities directly to patients' homes, a sponsor must have a high-quality system in place to accurately track the chain of custody, ensure patient-blinding and handle other logistical challenges. What You Will Learn Benefits and challenges associated with the Direct-to-Patient model Bellerophon's top considerations when implementing this trial design How IRT can equip study teams to successfully track chain of custody, ensure patient blinding, and handle logistical challenges
by Suvoda