Novartis subsidiary Sandoz has commenced patient enrolment in the Phase I/III ROSALIA clinical trial of its proposed biosimilar denosumab to treat osteoporosis.
Free Case Study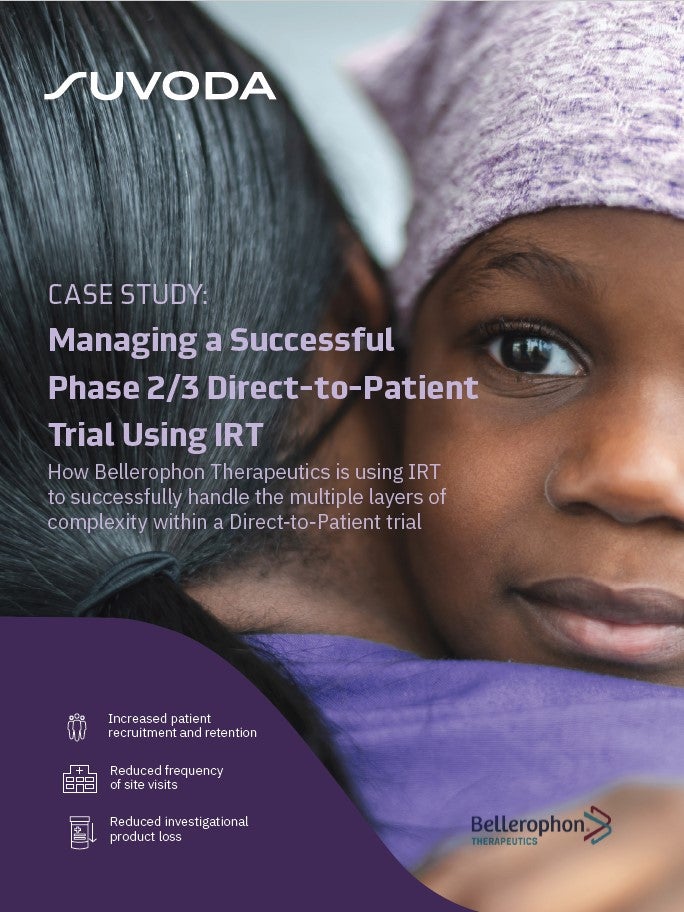 Direct-to-Patient Trials: How IRT Plays an Important Role in Bellerophon's Direct-to-Patient Trials
As the industry strengthens its focus on patient centricity, Direct-to-Patient clinical trials have emerged as a popular trial design that have the potential to increase patient recruitment and retention. IRT plays a crucial role in the success of a Direct-to-Patient trial. Because drug supplies are being managed and shipped from distribution facilities directly to patients' homes, a sponsor must have a high-quality system in place to accurately track the chain of custody, ensure patient-blinding and handle other logistical challenges. What You Will Learn Benefits and challenges associated with the Direct-to-Patient model Bellerophon's top considerations when implementing this trial design How IRT can equip study teams to successfully track chain of custody, ensure patient blinding, and handle logistical challenges
by Suvoda
Denosumab is a monoclonal antibody that binds to and inhibits the RANKL protein, which activates the osteoclast cells associated with the erosion of bone tissue.
RANKL inhibition is intended to reduce osteoclasts production and activity, minimising bone loss and decreasing the likelihood of serious bone complications, such as fractures.
The drug is indicated in multiple conditions, including osteoporosis in postmenopausal women, increased fracture risk in men, treatment-induced bone loss, and giant cell tumour of the bone.
ROSALIA is an integrated trial designed to validate that the biosimilar's safety, efficacy, pharmacokinetics, and immunogenicity match with the reference medicine.
It will enrol a total of 520 postmenopausal osteoporosis patients, who will be given the proposed biosimilar or the reference medicine for 52 weeks.
After 52 weeks, participants in the reference medicine arm will continue with a third dose or transition to biosimilar denosumab until 78 weeks.
Primary endpoints of the Phase I/III study include the percentage change in lumbar spine bone mineral density.
Sandoz Biopharmaceuticals Development global head Florian Bieber said: "People with the bone disease osteoporosis are more likely to fracture or break a bone, causing pain and restriction of mobility, which can be extremely debilitating.
"As we progress our development programme for proposed biosimilar denosumab, we believe it gives patients hope for early and expanded access to advanced biologic medicines, which may change the course of their disease."
According to statistics, around 200 million people globally have osteoporosis, leading to 8.9 million fractures per year.
It has been predicted that hip fractures in women and men will increase by 240% and 310%, respectively, by 2050 compared to 1990.
Free Case Study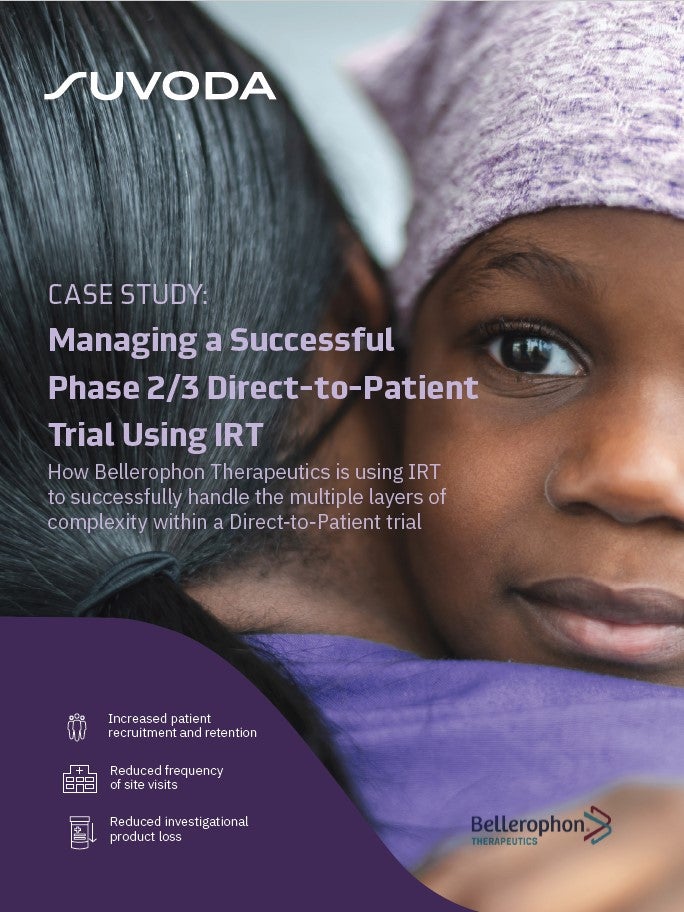 Direct-to-Patient Trials: How IRT Plays an Important Role in Bellerophon's Direct-to-Patient Trials
As the industry strengthens its focus on patient centricity, Direct-to-Patient clinical trials have emerged as a popular trial design that have the potential to increase patient recruitment and retention. IRT plays a crucial role in the success of a Direct-to-Patient trial. Because drug supplies are being managed and shipped from distribution facilities directly to patients' homes, a sponsor must have a high-quality system in place to accurately track the chain of custody, ensure patient-blinding and handle other logistical challenges. What You Will Learn Benefits and challenges associated with the Direct-to-Patient model Bellerophon's top considerations when implementing this trial design How IRT can equip study teams to successfully track chain of custody, ensure patient blinding, and handle logistical challenges
by Suvoda