Sanofi has reported that its Phase II AMEERA-3 clinical trial of investigational oral therapy, amcenestrant, in breast cancer patients failed to meet the primary endpoint of boosting progression-free survival (PFS).
Free Case Study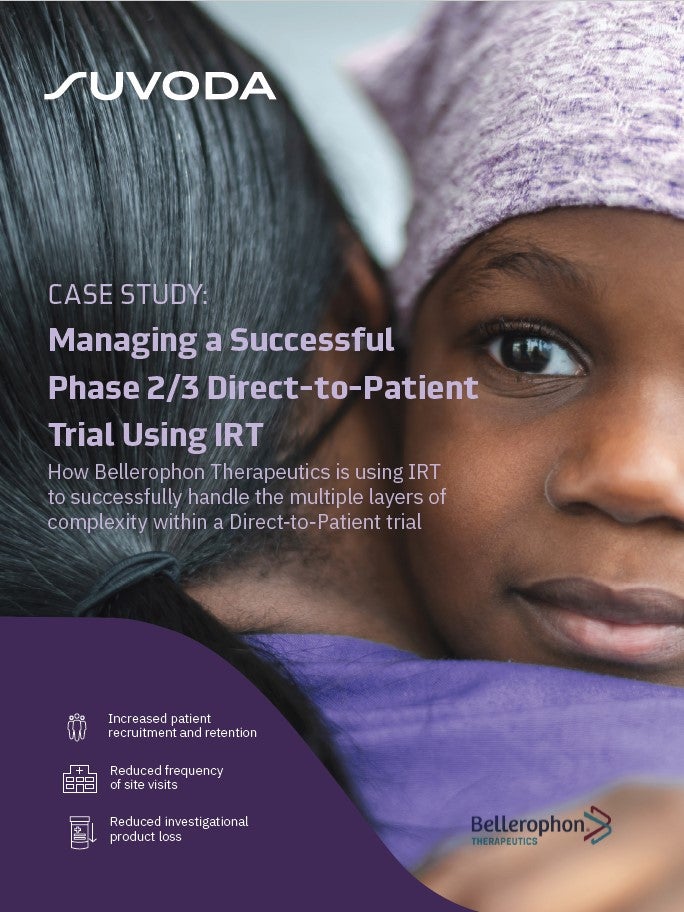 Direct-to-Patient Trials: How IRT Plays an Important Role in Bellerophon's Direct-to-Patient Trials
As the industry strengthens its focus on patient centricity, Direct-to-Patient clinical trials have emerged as a popular trial design that have the potential to increase patient recruitment and retention. IRT plays a crucial role in the success of a Direct-to-Patient trial. Because drug supplies are being managed and shipped from distribution facilities directly to patients' homes, a sponsor must have a high-quality system in place to accurately track the chain of custody, ensure patient-blinding and handle other logistical challenges. What You Will Learn Benefits and challenges associated with the Direct-to-Patient model Bellerophon's top considerations when implementing this trial design How IRT can equip study teams to successfully track chain of custody, ensure patient blinding, and handle logistical challenges
by Suvoda
An optimised oral selective estrogen receptor degrader (SERD), amcenestrant attaches to the estrogen receptors (ER) in breast cancer cells.
It thereby hinders the normal function and induces degradation of ERs, due to which they can no longer be used for the growth of tumour cells.
The open-label, randomised trial is designed to assess the safety and the efficacy of amcenestrant as a monotherapy versus single-agent endocrine therapy chosen by the physician.
It enrolled subjects with estrogen receptor-positive (ER+)/human epidermal growth factor receptor 2-negative (HER2-) advanced or metastatic breast cancers (MBC) and have advanced on or following treatment with hormonal therapies.
Analysing if amcenestrant boosted PFS as evaluated by an independent central review compared to endocrine monotherapy was the trial's primary objective.
Overall survival was the crucial secondary efficacy endpoint while disease control rate, objective response rate, duration of response and clinical benefit rate were included as other secondary endpoints of the trial
Furthermore, the trial compared the overall safety profile in the two treatment arms and assessed the health-associated quality of life in these arms based on outcomes reported by the subjects.
No new safety signals were reported and amcenestrant's safety profile in the AMEERA-3 trial was in line with prior studies, Sanofi noted.
The ongoing clinical trial programme of amcenestrant, including AMEERA-5 and AMEERA-6, will progress as scheduled.
Sanofi Research and Development head John Reed said: "This Phase II trial evaluated amcenestrant as a monotherapy in a patient population with advanced disease where limited treatment options remain.
"While we are disappointed with the AMEERA-3 results, we continue to investigate amcenestrant in patients with earlier stages of breast cancer with different tumour profiles and where different standard of care treatments are used."
In December last year, the company reported that its Dupixent (dupilumab) antibody substantially boosted skin clearance in the Phase III trial in children.
Free Case Study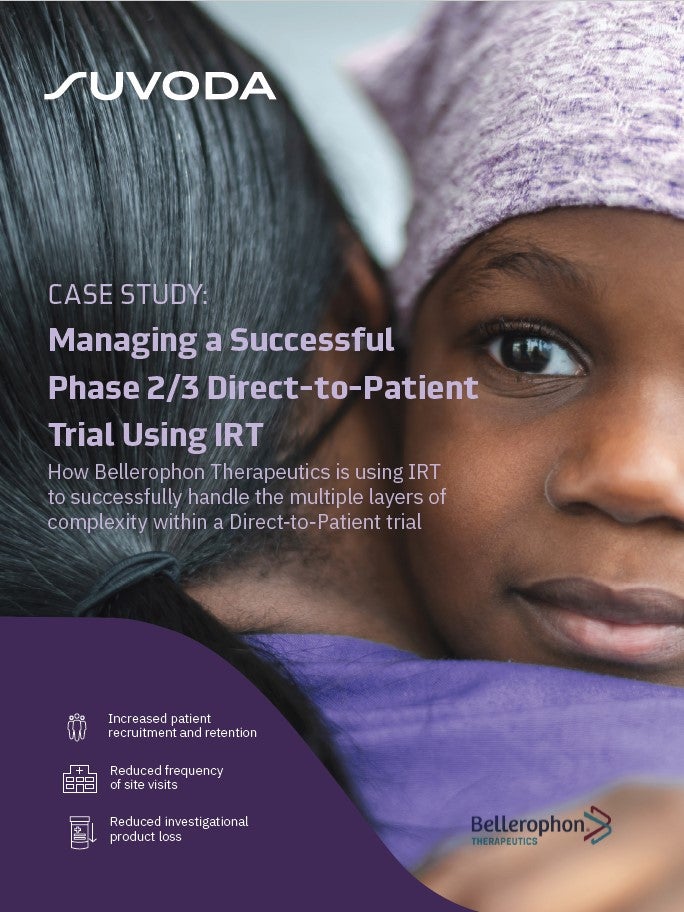 Direct-to-Patient Trials: How IRT Plays an Important Role in Bellerophon's Direct-to-Patient Trials
As the industry strengthens its focus on patient centricity, Direct-to-Patient clinical trials have emerged as a popular trial design that have the potential to increase patient recruitment and retention. IRT plays a crucial role in the success of a Direct-to-Patient trial. Because drug supplies are being managed and shipped from distribution facilities directly to patients' homes, a sponsor must have a high-quality system in place to accurately track the chain of custody, ensure patient-blinding and handle other logistical challenges. What You Will Learn Benefits and challenges associated with the Direct-to-Patient model Bellerophon's top considerations when implementing this trial design How IRT can equip study teams to successfully track chain of custody, ensure patient blinding, and handle logistical challenges
by Suvoda