Scynexis has reported positive data from the Phase III VANISH-306 clinical trial of its new oral therapy, Brexafemme (Ibrexafungerp) to treat vulvovaginal candidiasis (VVC), a vaginal yeast infection caused due to Candida.
Free Case Study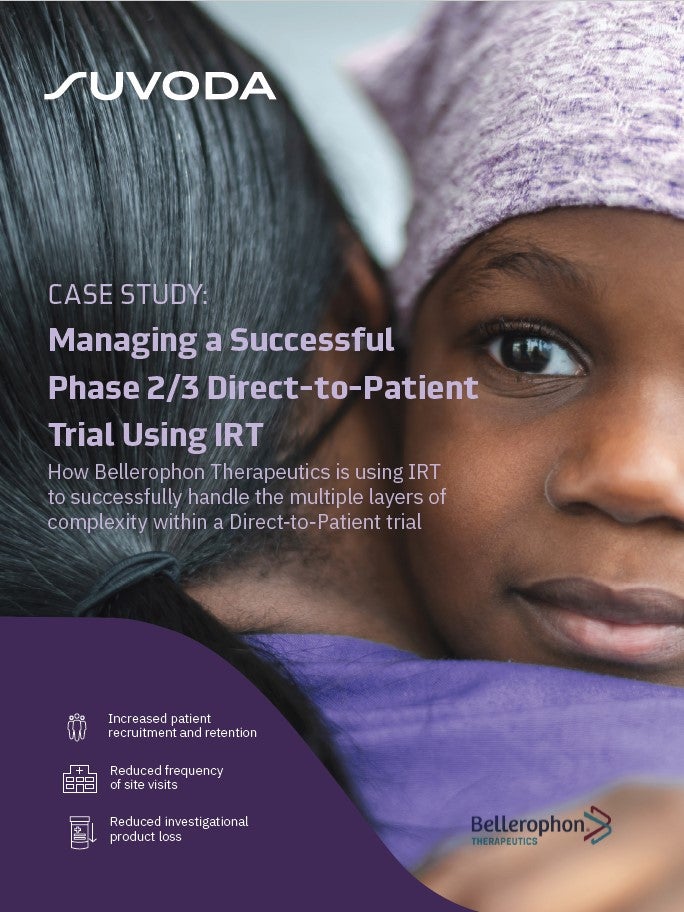 Direct-to-Patient Trials: How IRT Plays an Important Role in Bellerophon's Direct-to-Patient Trials
As the industry strengthens its focus on patient centricity, Direct-to-Patient clinical trials have emerged as a popular trial design that have the potential to increase patient recruitment and retention. IRT plays a crucial role in the success of a Direct-to-Patient trial. Because drug supplies are being managed and shipped from distribution facilities directly to patients' homes, a sponsor must have a high-quality system in place to accurately track the chain of custody, ensure patient-blinding and handle other logistical challenges. What You Will Learn Benefits and challenges associated with the Direct-to-Patient model Bellerophon's top considerations when implementing this trial design How IRT can equip study teams to successfully track chain of custody, ensure patient blinding, and handle logistical challenges
by Suvoda
An antifungal licensed to treat VVC, Brexafemme works by hindering glucan synthase. It is fungicidal against Candida species and destroys fungal cells.
The international, multicentre, double-blind, randomised, placebo-controlled trial analysed the efficacy and safety of ibrexafungerp as against placebo in female subjects aged over 12 years with VVC.
Findings showed that ibrexafungerp demonstrated to be superior to placebo in the primary as well as all crucial secondary goals of the trial.
Nearly 63.3% of the subjects in the ibrexafungerp arm had substantially increased clinical cure rates as against 44% in the placebo arm, at the test-of-cure (TOC) day-ten visit.
Day-ten data also showed that ibrexafungerp outperformed placebo in terms of mycological eradication and clinical improvement.
Ibrexafungerp was found to be safe and well-tolerated in the trial with side effects observed to be gastrointestinal in nature and of mild to moderate severity.
Furthermore, the oral antifungal provided lasting clinical effect at day 25 visit with 73.9% in the ibrexafungerp group attaining a complete sign and symptom resolution.
Scynexis chief medical officer David Angulo said: "Ibrexafungerp is a first-in-class, one-day oral therapy that blocks glucan synthase, an enzyme critical for the maintenance of the fungal cell wall, and has shown in vitro fungicidal activity against multiple different Candida species strains, including those that are echinocandin and azole-resistant."
The US Food and Drug Administration's approval for Brexafemme to treat VVC is based on data from two Phase III trials, VANISH-303 and VANISH-306, of the VANISH development programme.
In January this year, Mycovia reported positive topline data from the Phase III ultraVIOLET trial of oteseconazole (VT1161), to treat people with recurrent vulvovaginal candidiasis (RVVC).
Free Case Study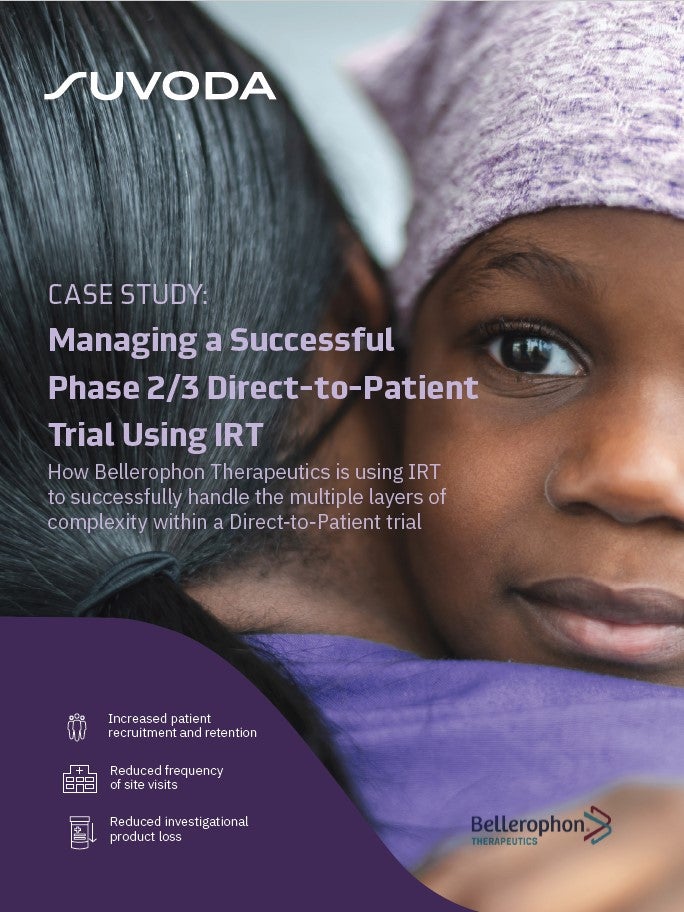 Direct-to-Patient Trials: How IRT Plays an Important Role in Bellerophon's Direct-to-Patient Trials
As the industry strengthens its focus on patient centricity, Direct-to-Patient clinical trials have emerged as a popular trial design that have the potential to increase patient recruitment and retention. IRT plays a crucial role in the success of a Direct-to-Patient trial. Because drug supplies are being managed and shipped from distribution facilities directly to patients' homes, a sponsor must have a high-quality system in place to accurately track the chain of custody, ensure patient-blinding and handle other logistical challenges. What You Will Learn Benefits and challenges associated with the Direct-to-Patient model Bellerophon's top considerations when implementing this trial design How IRT can equip study teams to successfully track chain of custody, ensure patient blinding, and handle logistical challenges
by Suvoda