Sinovac Biotech has obtained approval to commence the clinical trial of its inactivated Covid-19 vaccine against the Omicron strain of the SARS-CoV-2 virus in Hong Kong, China.
Free Case Study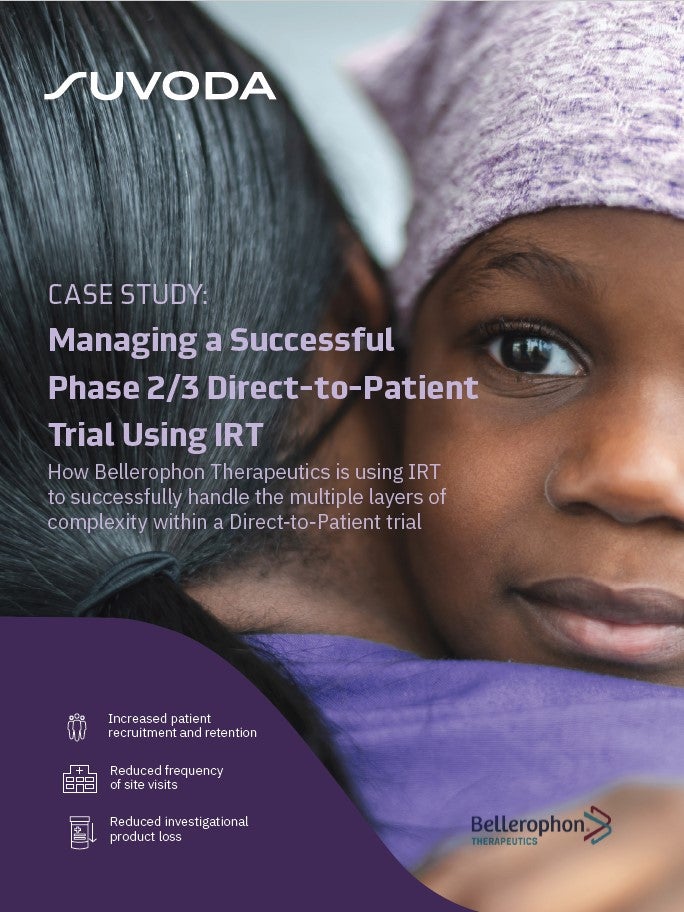 Direct-to-Patient Trials: How IRT Plays an Important Role in Bellerophon's Direct-to-Patient Trials
As the industry strengthens its focus on patient centricity, Direct-to-Patient clinical trials have emerged as a popular trial design that have the potential to increase patient recruitment and retention. IRT plays a crucial role in the success of a Direct-to-Patient trial. Because drug supplies are being managed and shipped from distribution facilities directly to patients' homes, a sponsor must have a high-quality system in place to accurately track the chain of custody, ensure patient-blinding and handle other logistical challenges. What You Will Learn Benefits and challenges associated with the Direct-to-Patient model Bellerophon's top considerations when implementing this trial design How IRT can equip study teams to successfully track chain of custody, ensure patient blinding, and handle logistical challenges
by Suvoda
During last year, Sinovac worked to develop Covid-19 vaccines that act on the Gamma and Delta strains of the virus.
On 24 November last year, the Omicron variant was reported to World Health Organization (Who ), after which Sinovac obtained the strain in early December.
The company also carried out the development and preclinical research of the Omicron-specific vaccine, which showed to be safe and effective in animals.
In February this year, the company initiated the submission of clinical applications seeking approval to commence trial of the Omicron-specific Covid-19 vaccine in various countries and regions across the globe.
The latest development marks the first clinical approval in Hong Kong for Sinovac's Omicron-specific vaccine.
In a press statement, Sinovac said: "Sinovac will continue its extensive cooperation with global partners to promote research on its vaccine based on the original Covid-19 strain against emerging variants, as well as clinical research on sequential immunisation of new variant strain vaccines, to evaluate their safety and effectiveness."
In July last year, the company reported data from the Phase I/II trials of its inactivated Covid-19 vaccine, CoronaVac, which showed to elicit strong immune responses in healthy children and adolescents aged three to 17 years in China.
The safety, tolerability and immunogenicity of the vaccine was assessed in the double-blind, randomised, placebo-controlled trials enrolling 552 subjects.
The trial data also demonstrated that two intramuscular doses of the vaccine given at a gap of 28 days were found to be safe and well-tolerated in the paediatric participants.
Free Case Study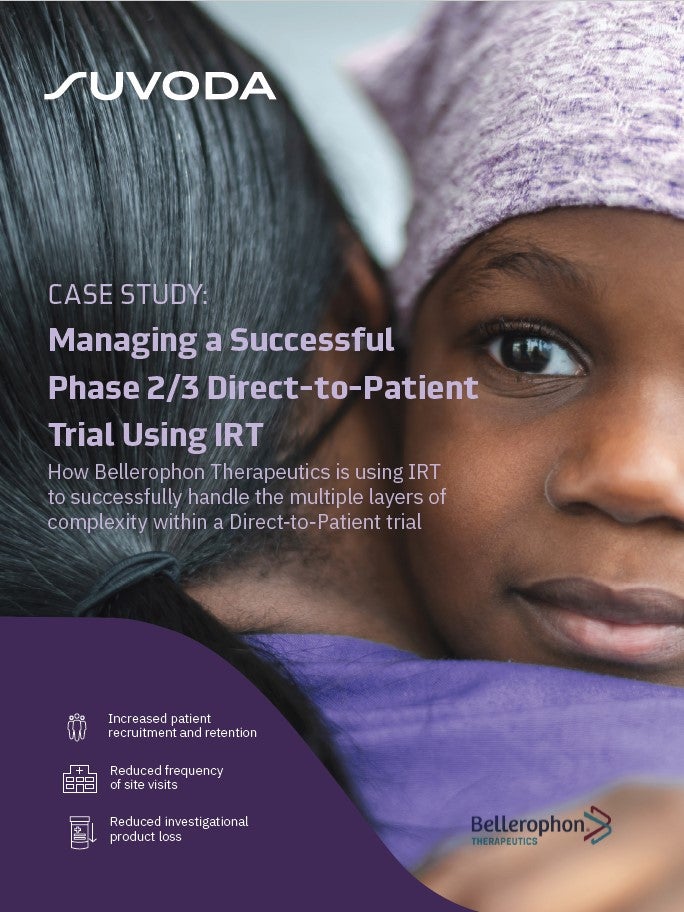 Direct-to-Patient Trials: How IRT Plays an Important Role in Bellerophon's Direct-to-Patient Trials
As the industry strengthens its focus on patient centricity, Direct-to-Patient clinical trials have emerged as a popular trial design that have the potential to increase patient recruitment and retention. IRT plays a crucial role in the success of a Direct-to-Patient trial. Because drug supplies are being managed and shipped from distribution facilities directly to patients' homes, a sponsor must have a high-quality system in place to accurately track the chain of custody, ensure patient-blinding and handle other logistical challenges. What You Will Learn Benefits and challenges associated with the Direct-to-Patient model Bellerophon's top considerations when implementing this trial design How IRT can equip study teams to successfully track chain of custody, ensure patient blinding, and handle logistical challenges
by Suvoda