Takeda Pharmaceutical has decided to halt the dosing of subjects in the Phase II clinical trials of its oral drug, TAK-994, after a safety signal emerged.
Free Case Study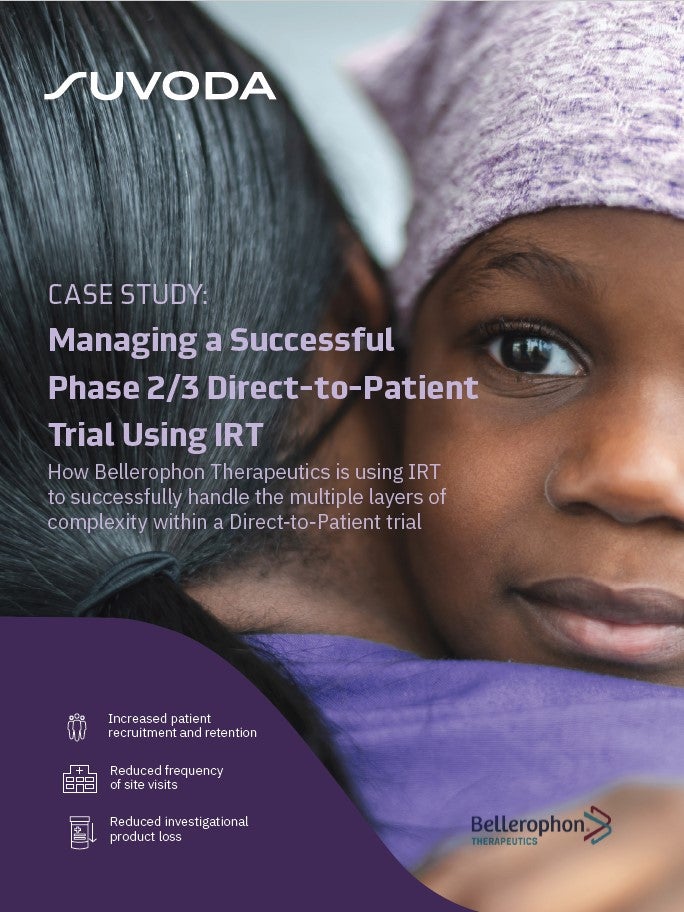 Direct-to-Patient Trials: How IRT Plays an Important Role in Bellerophon's Direct-to-Patient Trials
As the industry strengthens its focus on patient centricity, Direct-to-Patient clinical trials have emerged as a popular trial design that have the potential to increase patient recruitment and retention. IRT plays a crucial role in the success of a Direct-to-Patient trial. Because drug supplies are being managed and shipped from distribution facilities directly to patients' homes, a sponsor must have a high-quality system in place to accurately track the chain of custody, ensure patient-blinding and handle other logistical challenges. What You Will Learn Benefits and challenges associated with the Direct-to-Patient model Bellerophon's top considerations when implementing this trial design How IRT can equip study teams to successfully track chain of custody, ensure patient blinding, and handle logistical challenges
by Suvoda
An experimental orexin agonist, TAK-994 can potentially act on orexin 2 receptors.
Takeda decided to halt the Phase II trials immediately as a precautionary measure.
This permits for timely benefit/risk profile analysis of TAK-994 and to decide on the further steps of the programme.
Takeda Pharmaceutical Neuroscience therapeutic area unit head Sarah Sheikh said: "Ensuring the safety of patients participating in clinical studies is of the utmost importance as we strive to develop transformative medicines.
"Takeda is committed to bringing innovative, safe and effective treatments to patients with narcolepsy. We are working to quickly assess the totality of available data to inform the further development of TAK-994."
In July this year, TAK-994 obtained breakthrough therapy status from the US Food and Drug Administration (FDA).
TAK-994 was being analysed to treat excessive daytime sleepiness (EDS) in people with narcolepsy type 1 (NT1).
A chronic neurological disorder, NT1 modifies the sleep-wake cycle.
The FDA granted breakthrough status to TAK-994 partly based on clinical findings from early phase and initial studies.
These data showed the drug's potential ability to significantly boost objective, as well as subjective, daytime wakefulness measurements in people with NT1.
Takeda noted that the company is progressing its multi-asset orexin franchise which comprises TAK-861, the oral orexin agonist.
TAK-861 is currently being evaluated in the Phase I trial.
Last month, Takeda reported that its investigational drug, pevonedistat, in combination with azacitidine, failed to meet the primary endpoint of the Phase III PANTHER trial in rare leukaemia patients.
Free Case Study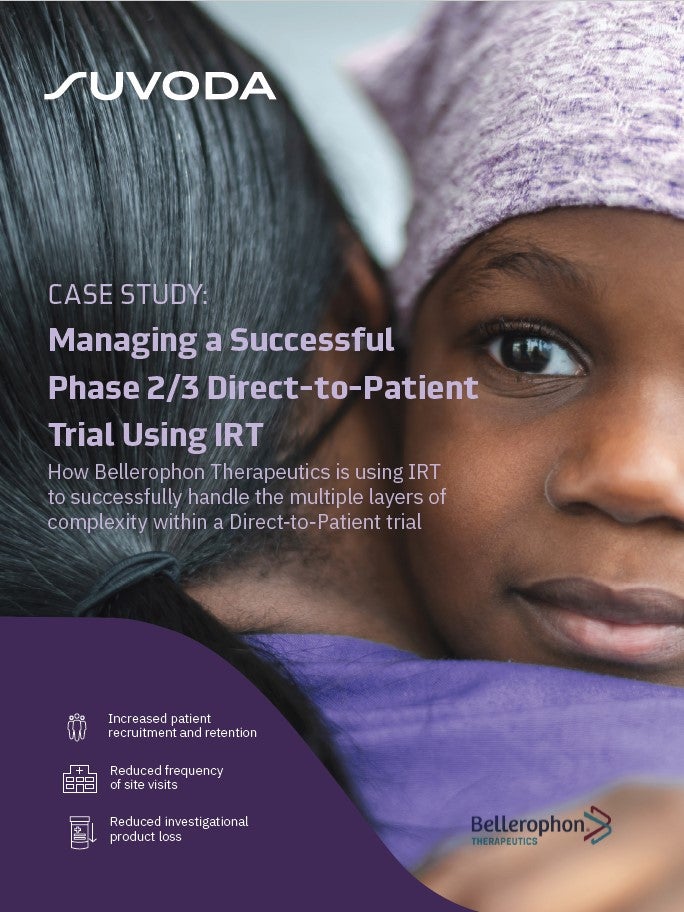 Direct-to-Patient Trials: How IRT Plays an Important Role in Bellerophon's Direct-to-Patient Trials
As the industry strengthens its focus on patient centricity, Direct-to-Patient clinical trials have emerged as a popular trial design that have the potential to increase patient recruitment and retention. IRT plays a crucial role in the success of a Direct-to-Patient trial. Because drug supplies are being managed and shipped from distribution facilities directly to patients' homes, a sponsor must have a high-quality system in place to accurately track the chain of custody, ensure patient-blinding and handle other logistical challenges. What You Will Learn Benefits and challenges associated with the Direct-to-Patient model Bellerophon's top considerations when implementing this trial design How IRT can equip study teams to successfully track chain of custody, ensure patient blinding, and handle logistical challenges
by Suvoda