Dutch start-up Triall has entered a new partnership with local blockchain companies LTO Network and Sphereon to anchor Covid-19 research data.
Free Case Study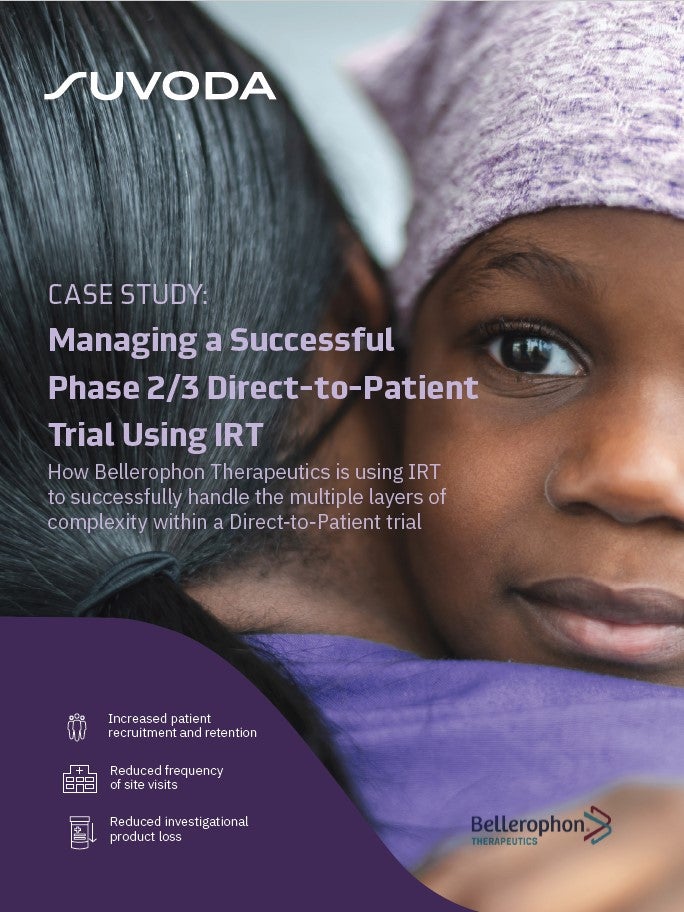 Direct-to-Patient Trials: How IRT Plays an Important Role in Bellerophon's Direct-to-Patient Trials
As the industry strengthens its focus on patient centricity, Direct-to-Patient clinical trials have emerged as a popular trial design that have the potential to increase patient recruitment and retention. IRT plays a crucial role in the success of a Direct-to-Patient trial. Because drug supplies are being managed and shipped from distribution facilities directly to patients' homes, a sponsor must have a high-quality system in place to accurately track the chain of custody, ensure patient-blinding and handle other logistical challenges. What You Will Learn Benefits and challenges associated with the Direct-to-Patient model Bellerophon's top considerations when implementing this trial design How IRT can equip study teams to successfully track chain of custody, ensure patient blinding, and handle logistical challenges
by Suvoda
The move is aimed to preserve the integrity and security of clinical trial data.
As agreed, Triall will leverage LTO Network's blockchain technology and infrastructure to anchor the research data to the blockchain. The collaboration will start with a Covid-19 clinical trial and later can be expanded to other studies.
Triall CEO Hadil Es-Sbai said: "The ongoing Covid-19 crisis has sparked digital transformation across the pharmaceutical landscape.
"Our collaboration with LTO Network will pave the way for a range of innovative e-clinical software solutions supporting decentralised clinical trials."
Clinical trials usually generate vast amounts of data and can continue for years. Some of the common challenges of such trials include increasing costs, recordkeeping failures, delays, and a lack of oversight.
According to LTO Network, some of the blockchain properties such as decentralisation, security and privacy, will help in addressing such issues and consolidating the fragmented landscape of clinical trial stakeholders and software systems.
The use of blockchain will also prevent tampering and ensure transparency and integrity of research data.
LTO Network CEO Rick Schmitz said: "Together, we are building the world's first clinical-trial software powered by the blockchain that will secure and streamline the development of a safe and affordable future in medicine."
Triall focuses on creating a digital ecosystem of blockchain-integrated software solutions to facilitate the development of new vaccines and therapeutics during clinical trials. According to the company website, Triall's software is created by clinical trial professionals.
Free Case Study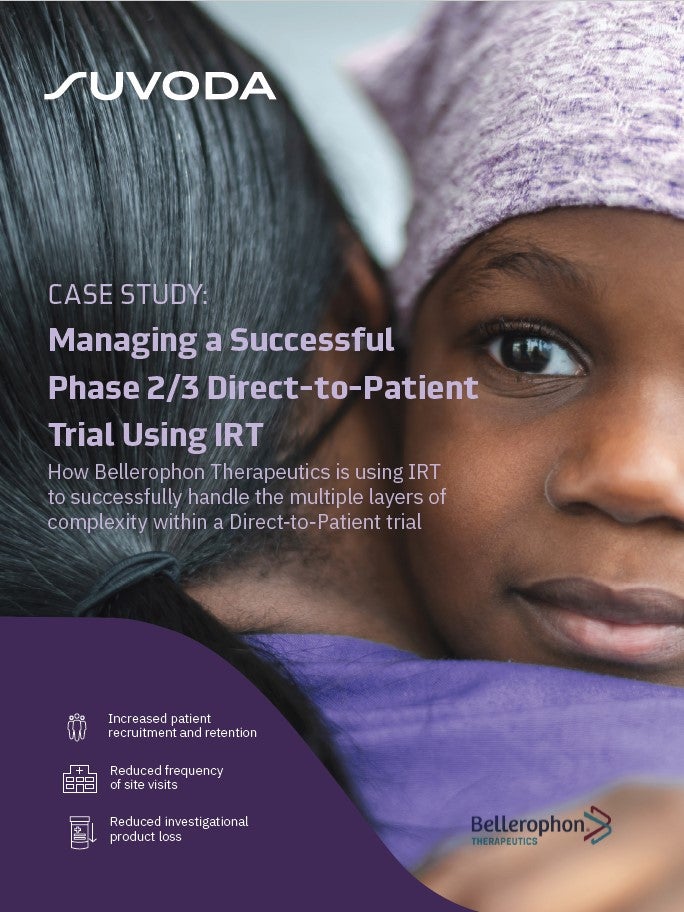 Direct-to-Patient Trials: How IRT Plays an Important Role in Bellerophon's Direct-to-Patient Trials
As the industry strengthens its focus on patient centricity, Direct-to-Patient clinical trials have emerged as a popular trial design that have the potential to increase patient recruitment and retention. IRT plays a crucial role in the success of a Direct-to-Patient trial. Because drug supplies are being managed and shipped from distribution facilities directly to patients' homes, a sponsor must have a high-quality system in place to accurately track the chain of custody, ensure patient-blinding and handle other logistical challenges. What You Will Learn Benefits and challenges associated with the Direct-to-Patient model Bellerophon's top considerations when implementing this trial design How IRT can equip study teams to successfully track chain of custody, ensure patient blinding, and handle logistical challenges
by Suvoda