A research team at the University of Alabama at Birmingham (UAB) in the US has secured a contract to carry out a Phase II clinical trial of Bexsero vaccine to prevent gonorrhoea infection.
Free Case Study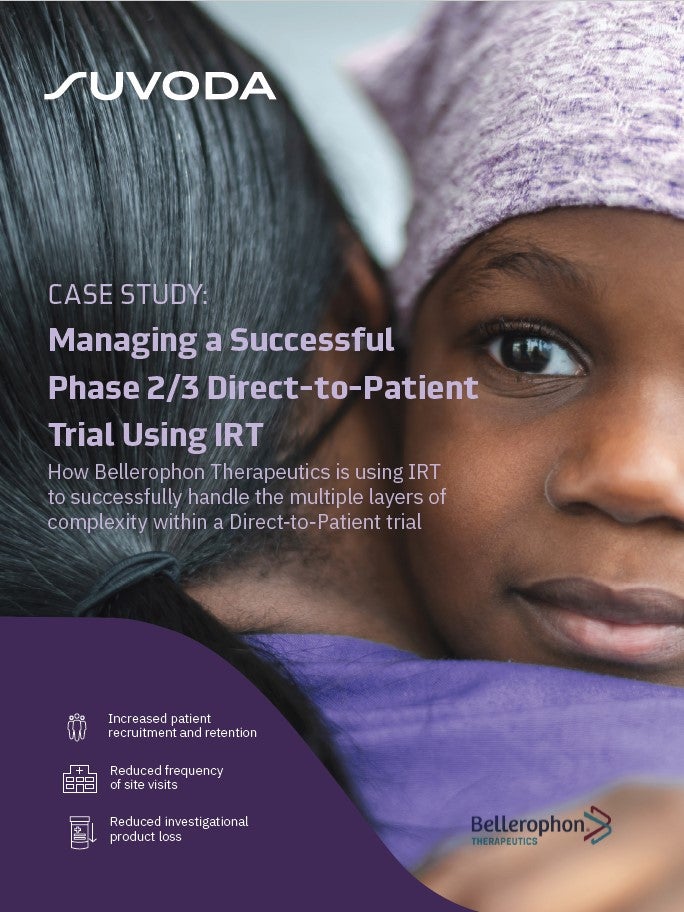 Direct-to-Patient Trials: How IRT Plays an Important Role in Bellerophon's Direct-to-Patient Trials
As the industry strengthens its focus on patient centricity, Direct-to-Patient clinical trials have emerged as a popular trial design that have the potential to increase patient recruitment and retention. IRT plays a crucial role in the success of a Direct-to-Patient trial. Because drug supplies are being managed and shipped from distribution facilities directly to patients' homes, a sponsor must have a high-quality system in place to accurately track the chain of custody, ensure patient-blinding and handle other logistical challenges. What You Will Learn Benefits and challenges associated with the Direct-to-Patient model Bellerophon's top considerations when implementing this trial design How IRT can equip study teams to successfully track chain of custody, ensure patient blinding, and handle logistical challenges
by Suvoda
UAB has received $3.5m in funding under the three-year contract from the National Institute of Allergy and Infectious Diseases (NIAID) and is eligible for total funding of up to $10m based on the trial's progress.
The Bexsero vaccine has already been licensed to prevent meningitis.
The randomised, observer-blind, placebo-controlled Phase II trial will be conducted at three sites, including UAB, which has partnered with NIAID, Emory University and Louisiana State University for the study.
It will enrol around 2,000 individuals at risk for gonorrhoea. Participants will be administered with Bexsero or placebo and tracked for their risk of being infected with gonorrhoea over time.
The aim of the study is to assess the ability of the Bexsero vaccine to protect against new gonorrhoea infections, as well as explore the mechanism associated with the protection.
In addition to NIAID, the new research contract is supported by the National Institutes of Health and Department of Health and Human Services.
UAB Division of Infectious Diseases director and trial principal investigator Jeanne Marrazzo said: "Vaccines represent a crucial path forward to ensuring the health of the population in the US, and a vaccine for this infection could enhance the reproductive and sexual health of millions of people globally."
In the US, more than 580,000 people are diagnosed with gonorrhoea annually. The infection is linked to increased HIV risk and also affects women's reproductive health.
Only one antibiotics class, cephalosporins, is currently available to treat gonorrhoea infection. Researchers noted that the drug is associated with many treatment failure cases.
Free Case Study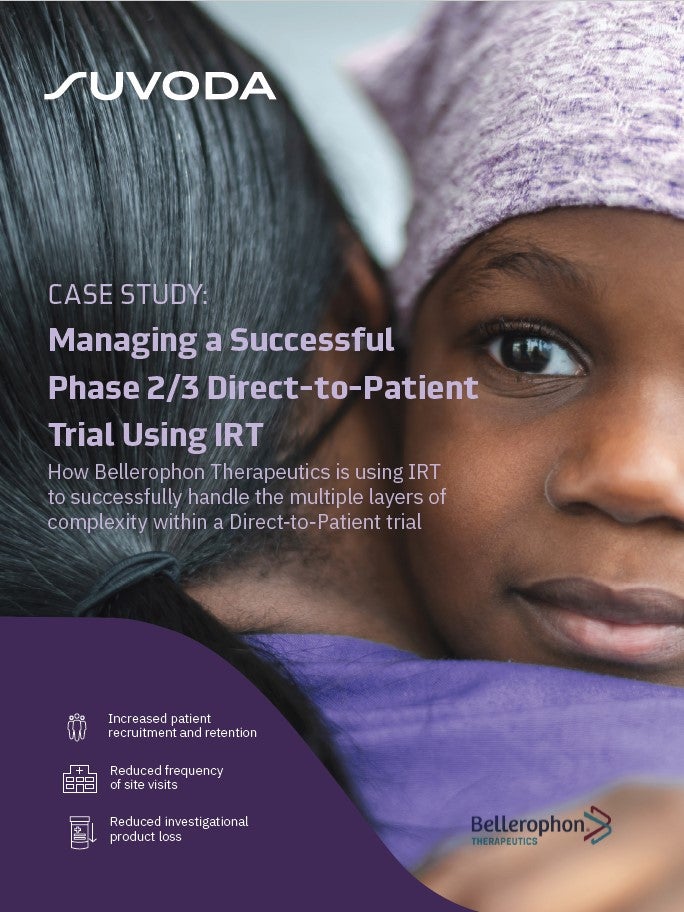 Direct-to-Patient Trials: How IRT Plays an Important Role in Bellerophon's Direct-to-Patient Trials
As the industry strengthens its focus on patient centricity, Direct-to-Patient clinical trials have emerged as a popular trial design that have the potential to increase patient recruitment and retention. IRT plays a crucial role in the success of a Direct-to-Patient trial. Because drug supplies are being managed and shipped from distribution facilities directly to patients' homes, a sponsor must have a high-quality system in place to accurately track the chain of custody, ensure patient-blinding and handle other logistical challenges. What You Will Learn Benefits and challenges associated with the Direct-to-Patient model Bellerophon's top considerations when implementing this trial design How IRT can equip study teams to successfully track chain of custody, ensure patient blinding, and handle logistical challenges
by Suvoda