Currently, there are over 100 Covid-19 clinical trials expected to begin in 2022 and 2023, with 93% expected in 2022. When looking at the top sponsors, Novavax is expected to start the most Covid-19 clinical trials in the future with seven trials. A breakdown of their trials by phase can be seen below.
Free Case Study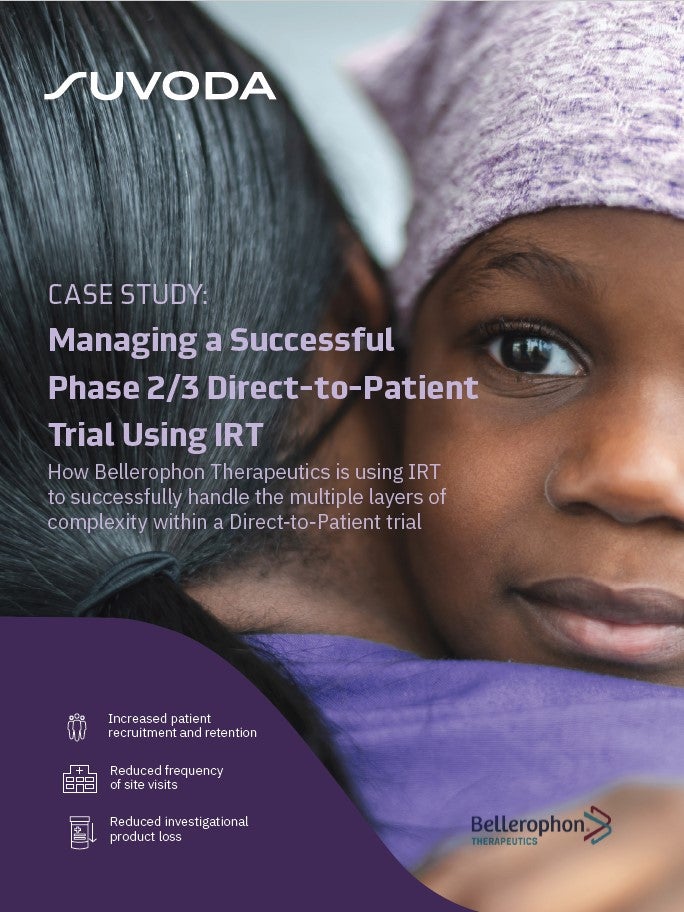 Direct-to-Patient Trials: How IRT Plays an Important Role in Bellerophon's Direct-to-Patient Trials
As the industry strengthens its focus on patient centricity, Direct-to-Patient clinical trials have emerged as a popular trial design that have the potential to increase patient recruitment and retention. IRT plays a crucial role in the success of a Direct-to-Patient trial. Because drug supplies are being managed and shipped from distribution facilities directly to patients' homes, a sponsor must have a high-quality system in place to accurately track the chain of custody, ensure patient-blinding and handle other logistical challenges. What You Will Learn Benefits and challenges associated with the Direct-to-Patient model Bellerophon's top considerations when implementing this trial design How IRT can equip study teams to successfully track chain of custody, ensure patient blinding, and handle logistical challenges
by Suvoda
Novavax will be initiating all its Covid-19 trials in 2022, with the most recent ones expected to begin on 31 March. These two Phase IV trials will be testing the company's Covid-19 vaccine Covovax (Nuvaxovid). The intramuscular vaccine consists of a recombinant spike protein of the SARS-CoV-2 virus acting as an immunising agent with the matrix-M adjuvant. An adjuvant is an active ingredient in vaccines that creates a stronger immune response and is easier to store, as it only needs to be kept at refrigerator temperature. Results from the 15,000-patient Phase III clinical trial showed positive efficacy and safety. Currently, this vaccine is not yet approved in the US, but Novavax expects to file a biologics license application (BLA) in the second half of 2022.
The other trials Novavax plans to initiate include three other Phase IV trials, all expected to begin in the first half of 2022, and a Phase III paediatric trial, "Pediatric Study of Coronavirus Disease 2019 (Covid-19) vaccine in Younger Children." This is an interventional study of its Covid-19 vaccine in younger children that is expected to begin in June 2022.
Last is a Phase II trial, "Phase II Study of Covid-NanoFlu Combination Vaccine and NanoFlu Standalone," which will test its ICC vaccine with its NanoFlu, and also its NanoFlu alone. NanoFlu is currently being tested for the treatment of influenza. Both trials are expected to begin in December 2022.
Although Johnson & Johnson's single-dose vaccine is an mRNA alternative that competed against Moderna and Pfizer, it fell short with adverse side effects. Novavax looks to push its own mRNA alternative that uses older vaccine technology to market, to provide an extra vaccine choice during the ongoing pandemic.
Free Case Study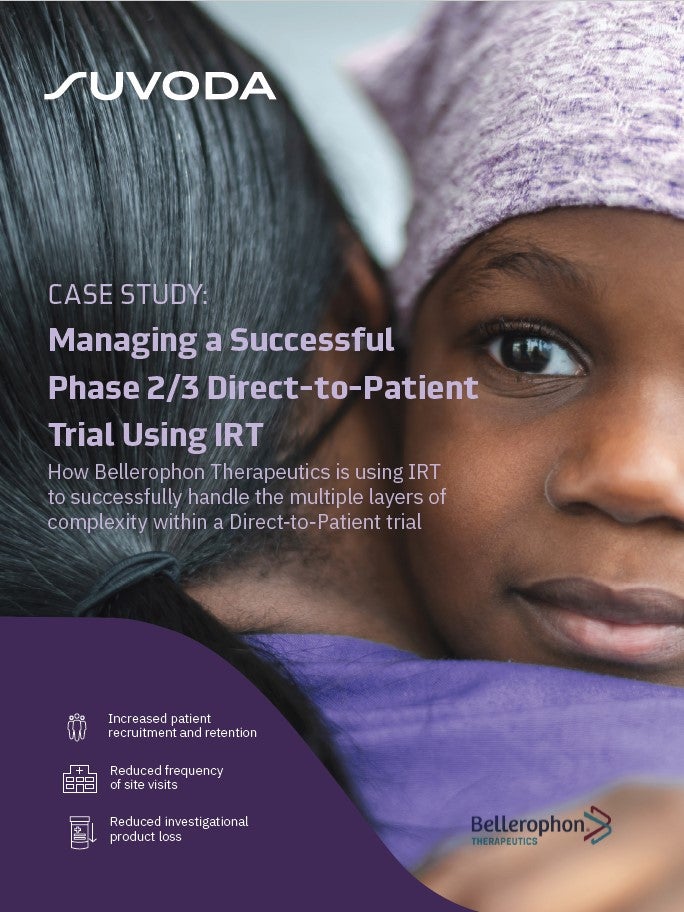 Direct-to-Patient Trials: How IRT Plays an Important Role in Bellerophon's Direct-to-Patient Trials
As the industry strengthens its focus on patient centricity, Direct-to-Patient clinical trials have emerged as a popular trial design that have the potential to increase patient recruitment and retention. IRT plays a crucial role in the success of a Direct-to-Patient trial. Because drug supplies are being managed and shipped from distribution facilities directly to patients' homes, a sponsor must have a high-quality system in place to accurately track the chain of custody, ensure patient-blinding and handle other logistical challenges. What You Will Learn Benefits and challenges associated with the Direct-to-Patient model Bellerophon's top considerations when implementing this trial design How IRT can equip study teams to successfully track chain of custody, ensure patient blinding, and handle logistical challenges
by Suvoda