In the second half of 2021, acquisitions increased significantly by 35% from the same period in 2020.
Free Case Study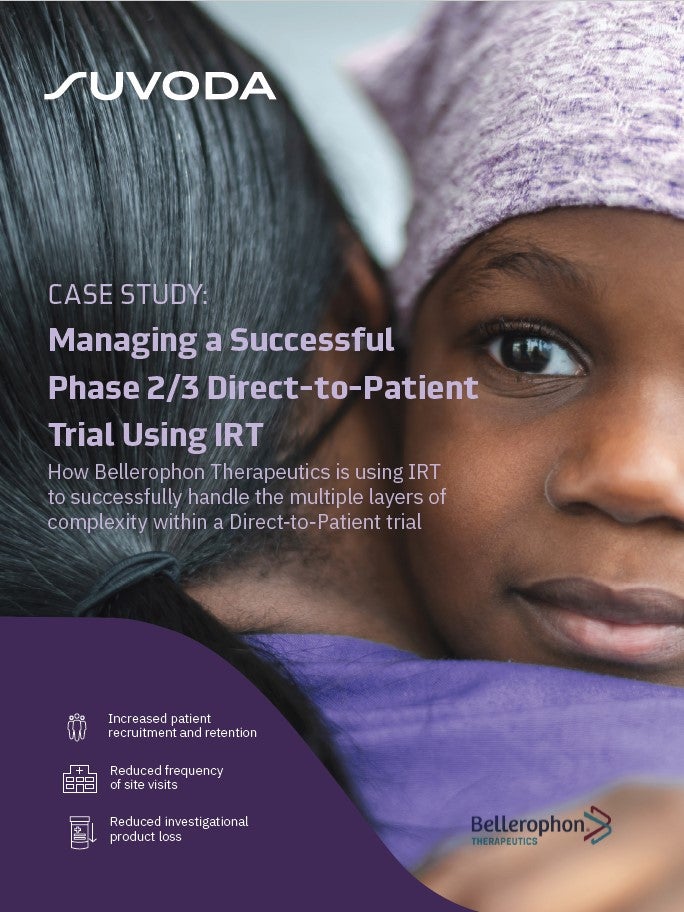 Direct-to-Patient Trials: How IRT Plays an Important Role in Bellerophon's Direct-to-Patient Trials
As the industry strengthens its focus on patient centricity, Direct-to-Patient clinical trials have emerged as a popular trial design that have the potential to increase patient recruitment and retention. IRT plays a crucial role in the success of a Direct-to-Patient trial. Because drug supplies are being managed and shipped from distribution facilities directly to patients' homes, a sponsor must have a high-quality system in place to accurately track the chain of custody, ensure patient-blinding and handle other logistical challenges. What You Will Learn Benefits and challenges associated with the Direct-to-Patient model Bellerophon's top considerations when implementing this trial design How IRT can equip study teams to successfully track chain of custody, ensure patient blinding, and handle logistical challenges
by Suvoda
This marks an acceleration in growth from the 6.2% decrease in deals seen from the first six months of 2020 to the same period in 2021.
During this time, the region that saw the biggest increase in the number of deals was North America.
From the second half of 2020 to the second half of 2021, the largest regional increase in deals was also seen in North America.
The region saw a 50% increase in deals.
During second half of 2021, acquisitions accounted for 4.1% of deals taking place in the sector. This represents an increase from the figure of 1.2% in second half of 2020.
GlobalData's deals database is a comprehensive repository that looks at mergers, acquisitions, venture financing, equity offerings, asset transactions, partnerships and debt offerings taking place daily between thousands of companies across the world.
The database details key deal information, such as deal summary, deal rationale, deal financials, parties involved, advisors and deal payment modes.
By tracking the proportion of various types of deals in each sector we can gauge which sectors are seeing growth and where others are struggling.
The highest value acquisition that took place in 2021 (where the deal value was known) was the $12.3m acquisition of Vifor Pharma by CSL.
The database states that the rationale behind this deal was as follows: "The transaction will enable Vifor Pharma to leverage CSL's global reach, balance sheet and capabilities to bring more products to patients within its key categories. The transaction also enables Vifor Pharma to accelerate growth in cardiovascular-metabolic, renal and transplant."
Free Case Study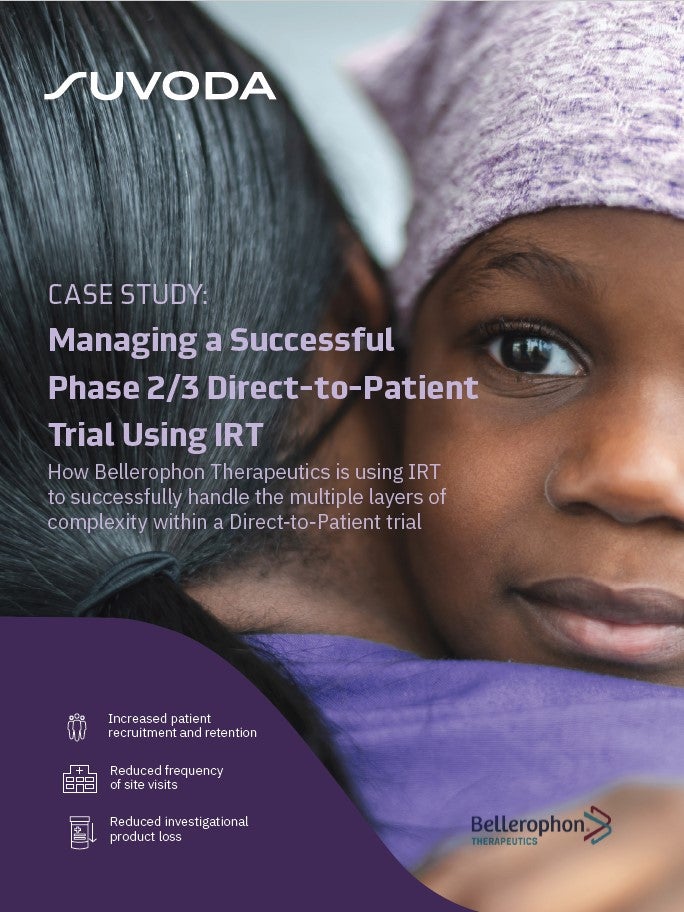 Direct-to-Patient Trials: How IRT Plays an Important Role in Bellerophon's Direct-to-Patient Trials
As the industry strengthens its focus on patient centricity, Direct-to-Patient clinical trials have emerged as a popular trial design that have the potential to increase patient recruitment and retention. IRT plays a crucial role in the success of a Direct-to-Patient trial. Because drug supplies are being managed and shipped from distribution facilities directly to patients' homes, a sponsor must have a high-quality system in place to accurately track the chain of custody, ensure patient-blinding and handle other logistical challenges. What You Will Learn Benefits and challenges associated with the Direct-to-Patient model Bellerophon's top considerations when implementing this trial design How IRT can equip study teams to successfully track chain of custody, ensure patient blinding, and handle logistical challenges
by Suvoda