Akston Biosciences has reported that its second-generation Covid-19 vaccine candidate, AKS-452 met the primary immunogenicity goals in a Phase II clinical trial.
Free Case Study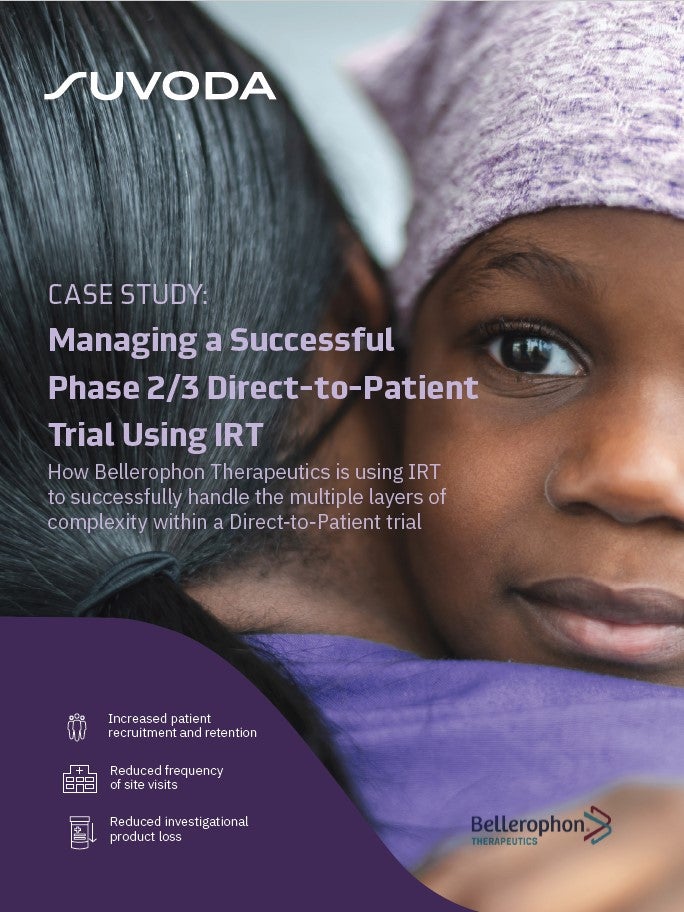 Direct-to-Patient Trials: How IRT Plays an Important Role in Bellerophon's Direct-to-Patient Trials
As the industry strengthens its focus on patient centricity, Direct-to-Patient clinical trials have emerged as a popular trial design that have the potential to increase patient recruitment and retention. IRT plays a crucial role in the success of a Direct-to-Patient trial. Because drug supplies are being managed and shipped from distribution facilities directly to patients' homes, a sponsor must have a high-quality system in place to accurately track the chain of custody, ensure patient-blinding and handle other logistical challenges. What You Will Learn Benefits and challenges associated with the Direct-to-Patient model Bellerophon's top considerations when implementing this trial design How IRT can equip study teams to successfully track chain of custody, ensure patient blinding, and handle logistical challenges
by Suvoda
A protein subunit vaccine, AKS-452 can potentially elicit a Th1/Th2 mixed immune response in Covid-19 patients against the novel coronavirus spike protein's receptor binding domain (RBD).
Carried out in the Netherlands, the open-label trial analysed the tolerability, safety, reactogenicity and efficiency of two 45µg doses of the vaccine with an adjuvant administered at a gap of 28 days.
It enrolled 26 healthy subjects aged 18 to 72 years.
Furthermore, a second group of the trial had 26 subjects who were given a single 90μg dose of the vaccine with adjuvant.
According to the latest interim assessment data, a strong overall seroconversion response of 98% was reported at 56 days on administering either two 45μg doses or one 90μg dose of AKS-452.
In addition, the vaccine was demonstrated to elicit a strong Th1/Th2 mixed immune response against the Receptor Binding Domain (RBD) of the virus spike protein.
AKS-452 was found to be well tolerated with safety as well as tolerability profile in line with the Phase I trial of the vaccine.
Mild side effects were reported in the trial with the most common ones being injection site reaction, tiredness and headache.
Akston Biosciences president and CEO Todd Zion said: "The positive outcome of this trial is a significant step toward providing a low-cost, quickly manufactured protein subunit Covid-19 vaccine that addresses the fundamental need for a safe, easily transported vaccine that can be stored for long periods without refrigeration and manufactured anywhere in the world where antibodies are made."
The company plans to commence a Phase II/III trial of AKS-452 in India in January next year.
It is also assessing the ability of serum collected from vaccinated individuals to neutralise the Omicron variant of SARS-CoV-2 and developing an Omicron-specific vaccine.
Last month, Akston dosed the first of 100 subjects in a Phase II trial of AKS-452 vaccine in India.
Free Case Study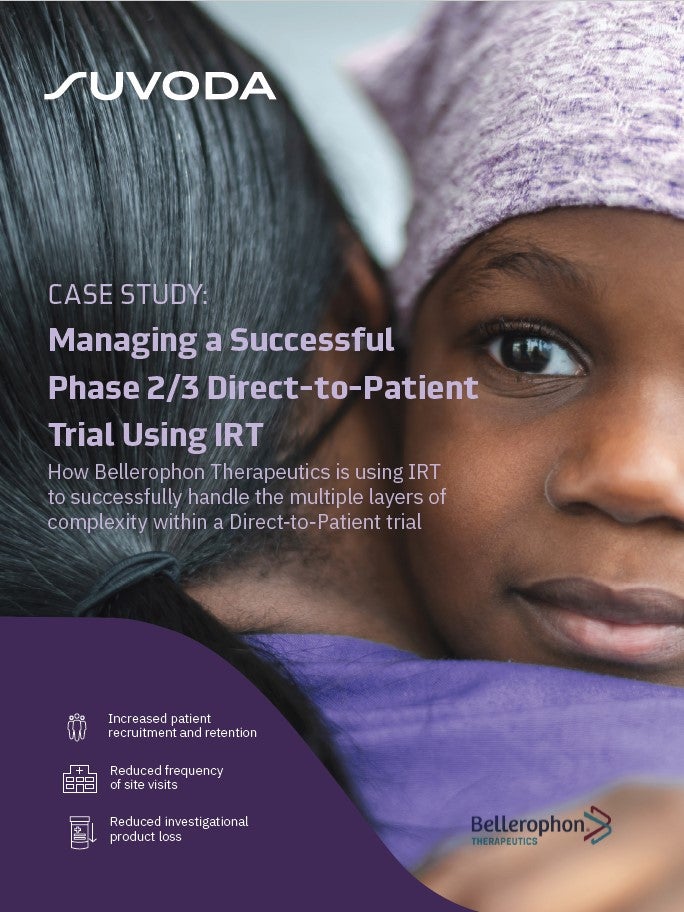 Direct-to-Patient Trials: How IRT Plays an Important Role in Bellerophon's Direct-to-Patient Trials
As the industry strengthens its focus on patient centricity, Direct-to-Patient clinical trials have emerged as a popular trial design that have the potential to increase patient recruitment and retention. IRT plays a crucial role in the success of a Direct-to-Patient trial. Because drug supplies are being managed and shipped from distribution facilities directly to patients' homes, a sponsor must have a high-quality system in place to accurately track the chain of custody, ensure patient-blinding and handle other logistical challenges. What You Will Learn Benefits and challenges associated with the Direct-to-Patient model Bellerophon's top considerations when implementing this trial design How IRT can equip study teams to successfully track chain of custody, ensure patient blinding, and handle logistical challenges
by Suvoda