Acceleration of decentralisation and digital technologies during the Covid-19 pandemic brought new challenges to safe data management. While current data processes are prone to duplication and need manual verification, new technologies, such as blockchain, are being tested the clinical trial industry.
Free Whitepaper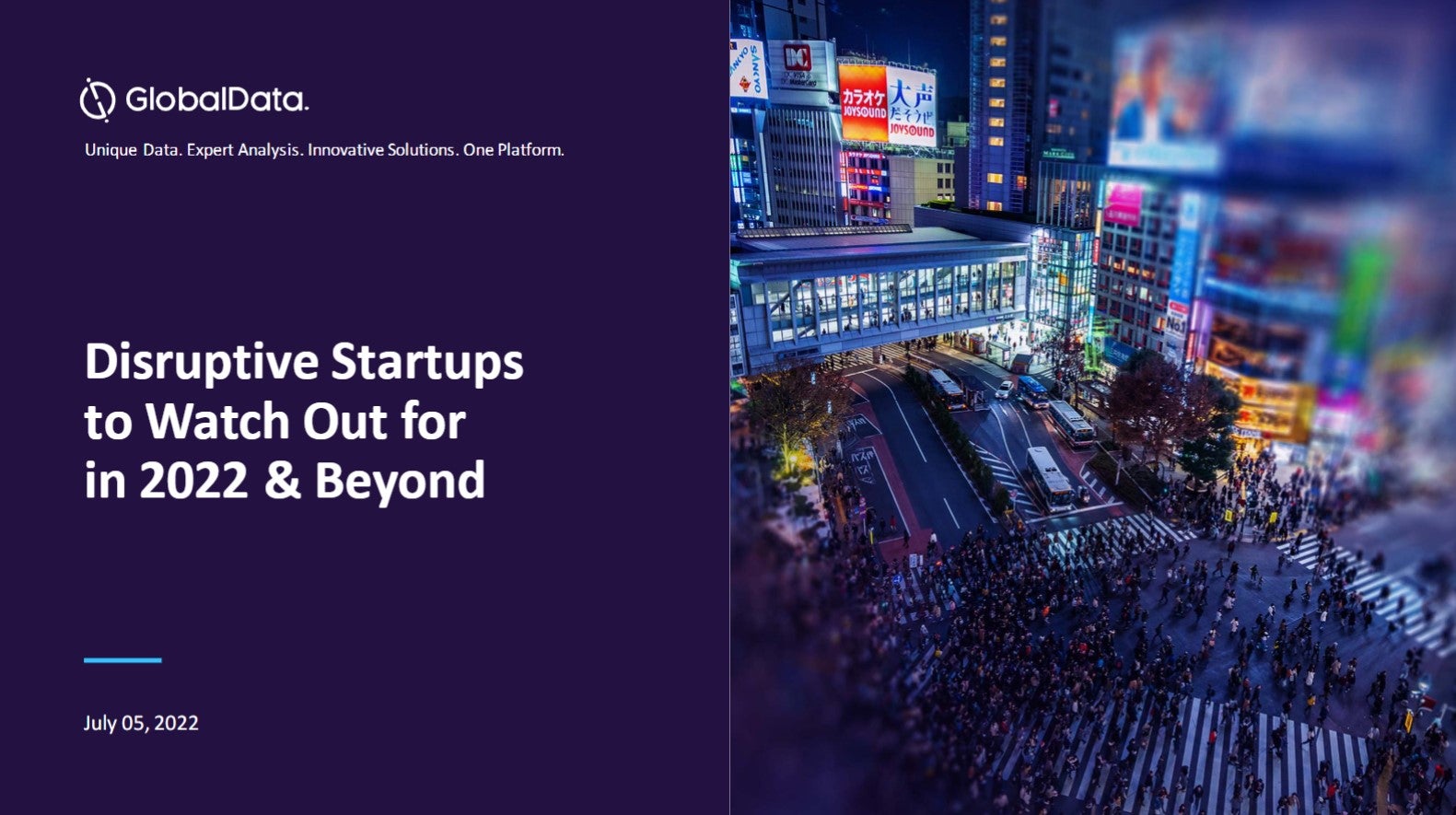 Disruptive start-ups to watch out for
2021 was a record-breaking year, with more businesses breaking into the billion-dollar club. Many start-ups have achieved or retained the unicorn status by the end of the year to reflect nearly a fivefold growth from that in 2020. This boom can be linked to a financing frenzy spurred by the quick adoption of technology and innovative solutions by start-ups gaining traction in response to the pandemic. However, the start-up ecosystem is now facing turbulent times for fundraising as investors seek long-term business strategies, valuations, and a route to profitability amid uncertain market circumstances. Nevertheless, 2022 has the potential to carry forward the momentum with multiple entities having a fair chance of being in the right place when aided by the right technologies. GlobalData leverages the power of alternative data to examine the health of start-ups across multiple dimensions including the quality of their innovations, market presence, and the funding they can attract. This helps our clients to analyze the disruptive potential of start-ups for early alliances, investments, and acquisition prospects to develop future-proof strategic roadmaps for a competitive advantage. Read our report and gather insights on the following topics:
Recent Unicorn trends
Unicorns in 2022
Future Unicorns
Start-ups to watch out for
Start-up ecosystem outlook by top geographies
by GlobalData
Triall, a blockchain-integrated eClinical platform provider, recently announced a collaboration with Mayo Clinic to advance clinical trial data and study management. Triall's blockchain solution will be incorporated in a two-year multi-centre pulmonary arterial hypertension trial, supporting all core trial activities, such as data capture, document and study management, and eConsent.
Simply, blockchain is a public and immutable ledger, or database, maintained by many individuals rather than a single entity, explains Hadil Es-Sbai, CEO at Triall. Blockchain can be either private, maintained by a selected group of people or organisations from sites, sponsors or CROs, or public, operated outside the clinical study team.
While blockchain has been buzzing around different industries, its use and benefits are not well defined in healthcare, particularly in clinical trials. Current literature lacks comprehensive examples on blockchain integration in clinical trials, states a recently published paper. Although it holds potential to streamline the data management process, improve participant experience and cut down costs of clinical trials, it needs to overcome misconceptions and industry's lack of knowledge.
Improving trial management and costs
Data is the core of every clinical trial and anchoring it on a blockchain makes it timestamped on an immutable ledger. Such process allows regulators, monitors or scientific journals to verify if data was present at a certain point in time and whether it has been altered since, Es-Sbai says. "It boosts resilience against the corruption or manipulation of data and may help prevent data dredging, p-hacking, and HARKing (hypothesizing after the results are known)," he adds.
A Japanese breast cancer clinical trial incorporated blockchain-based system to tests its ability of protecting medical data. The researchers verified the resilience to data tampering, but also observed "survivability with minimal downtime and safe clinical data registration" during an Amazon Web Services (AWS) cloud server shutdown in 2019.
Usually, the collected data is owned by the sponsor, raising the issue of patient data ownership. Blockchain opens the door for using decentralised identifiers (DID), meaning patients either fully or partially own and control their data, and allowing it to be used for future research purposes, Es-Sbai explains. This can motivate patients to participate in clinical trials, expands health data pool for researchers, and may ease the screening and recruitment process by finding participants based on their disease profile, he adds.
DID-enabled infrastructure called verifiable credentials (VCs) can also be used to identify and verify credentials of principal investigators and site personnel. By including medical licenses, training certificates or clinical trial experience in specific health indications, allows CROs to speed up the onboarding process and delegate responsibilities, Es-Sbai says.
Blockchain also holds potential to reduce clinical trial management costs and visit time. A blockchain pilot was deployed in an active clinical trial (NCT03635099) to compare it to conventional study management. Researchers found that blockchain reduced total mean monitoring visit time from 475 to 7 minutes and cost from €722 to €10 per participant/visit. The majority of pilot participants indicated that using blockchain approach increased their confidence in ensuring their safety and well-being.
Education and regulatory guidance needed
While the study participants rated the blockchain technology favourably, study coordinators and clinical research associates (CRAs) had mixed feelings about it, likely due to operational model changes and parallel execution within the main trial.
The authors of the study identified that the clinical trial industry will have to overcome technological and non-technological barriers to fully integrate blockchain. They also noted that healthcare authorities don't accept blockchain as a tool to support routine clinical trials, and the reported cost savings remain "elusive". Indeed, education and the development of best practices are warranted, as well as guidance from regulators on their stance is needed to expedite the implementation process, Es-Sbai says.
There is still a lot to learn on what should be out "on-chain" and what should be left out. "Simply putting everything on a blockchain does not tackle persistent issues in clinical research, and may introduce more issues than it solves," Es-Sbai explains. For example, adding data and documents directly on a public blockchain violates privacy regulations, like GDPR and HIPAA. Sponsors should identify such pitfalls and use this technology only where it adds value, he adds.
Free Whitepaper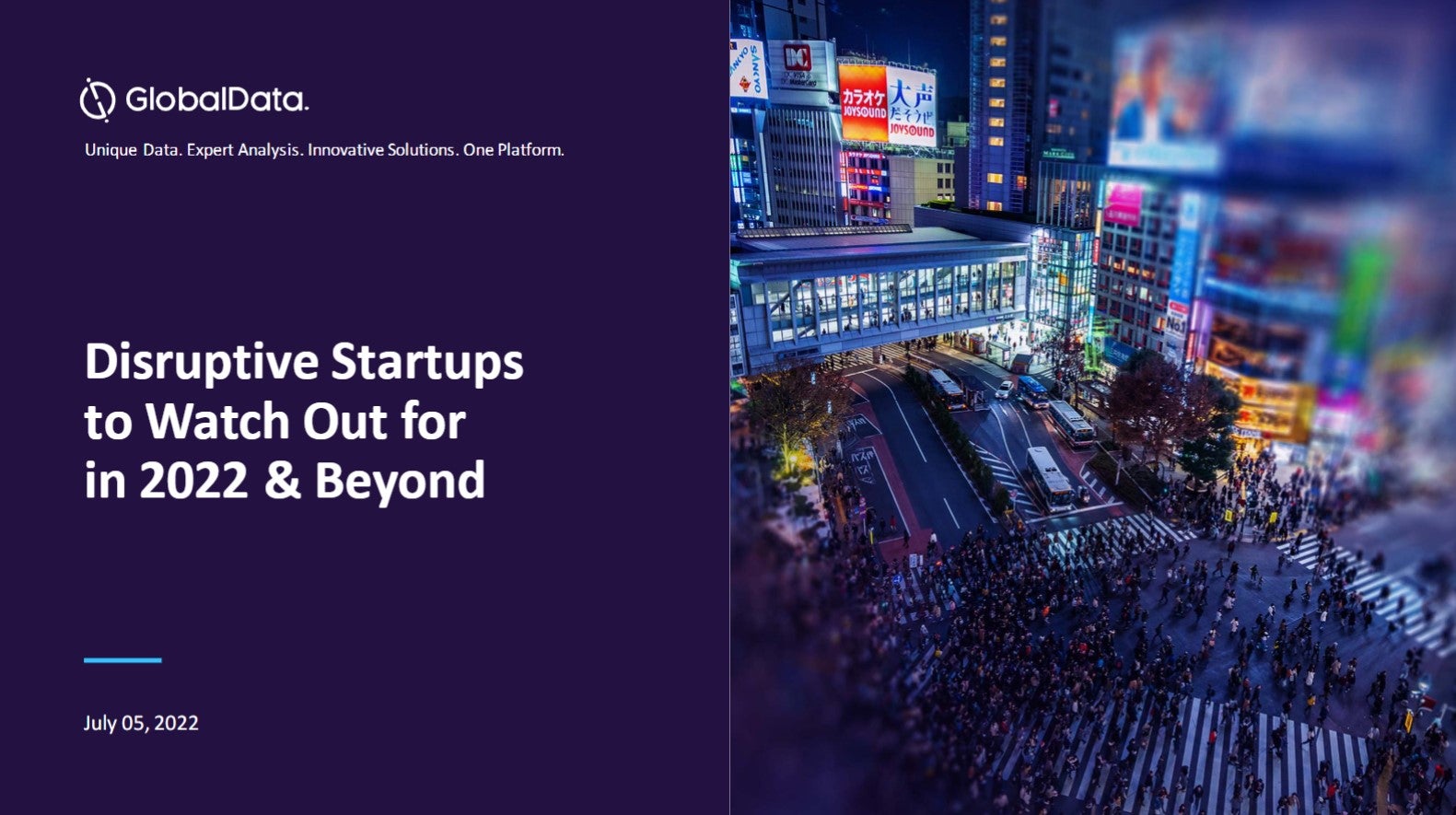 Disruptive start-ups to watch out for
2021 was a record-breaking year, with more businesses breaking into the billion-dollar club. Many start-ups have achieved or retained the unicorn status by the end of the year to reflect nearly a fivefold growth from that in 2020. This boom can be linked to a financing frenzy spurred by the quick adoption of technology and innovative solutions by start-ups gaining traction in response to the pandemic. However, the start-up ecosystem is now facing turbulent times for fundraising as investors seek long-term business strategies, valuations, and a route to profitability amid uncertain market circumstances. Nevertheless, 2022 has the potential to carry forward the momentum with multiple entities having a fair chance of being in the right place when aided by the right technologies. GlobalData leverages the power of alternative data to examine the health of start-ups across multiple dimensions including the quality of their innovations, market presence, and the funding they can attract. This helps our clients to analyze the disruptive potential of start-ups for early alliances, investments, and acquisition prospects to develop future-proof strategic roadmaps for a competitive advantage. Read our report and gather insights on the following topics:
Recent Unicorn trends
Unicorns in 2022
Future Unicorns
Start-ups to watch out for
Start-up ecosystem outlook by top geographies
by GlobalData