Oxford-based AI drug discovery firm Exscientia is preparing to begin Phase I clinical trials with the world's first AI-designed molecule for immuno-oncology.
Free Whitepaper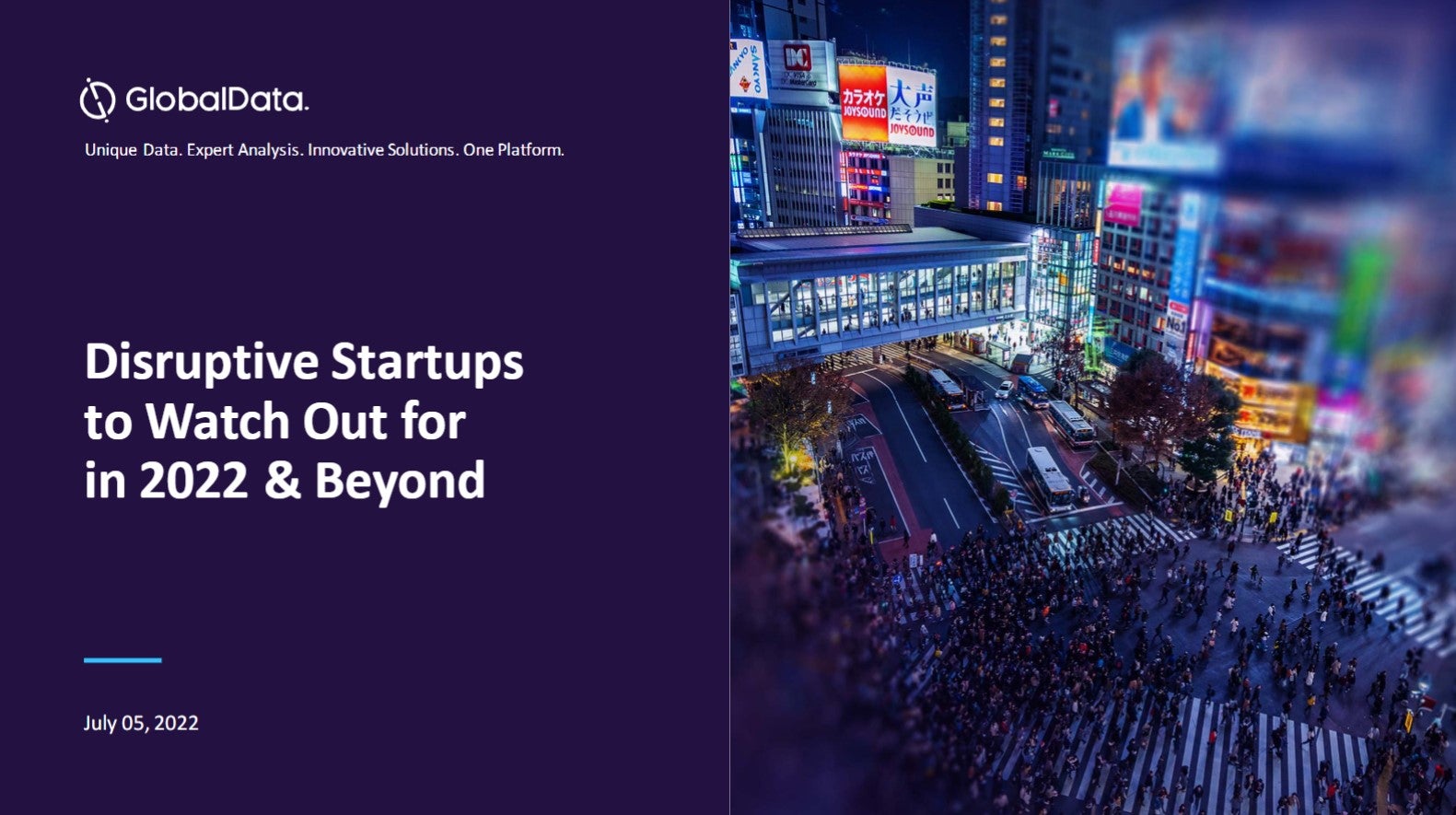 Disruptive start-ups to watch out for
2021 was a record-breaking year, with more businesses breaking into the billion-dollar club. Many start-ups have achieved or retained the unicorn status by the end of the year to reflect nearly a fivefold growth from that in 2020. This boom can be linked to a financing frenzy spurred by the quick adoption of technology and innovative solutions by start-ups gaining traction in response to the pandemic. However, the start-up ecosystem is now facing turbulent times for fundraising as investors seek long-term business strategies, valuations, and a route to profitability amid uncertain market circumstances. Nevertheless, 2022 has the potential to carry forward the momentum with multiple entities having a fair chance of being in the right place when aided by the right technologies. GlobalData leverages the power of alternative data to examine the health of start-ups across multiple dimensions including the quality of their innovations, market presence, and the funding they can attract. This helps our clients to analyze the disruptive potential of start-ups for early alliances, investments, and acquisition prospects to develop future-proof strategic roadmaps for a competitive advantage. Read our report and gather insights on the following topics:
Recent Unicorn trends
Unicorns in 2022
Future Unicorns
Start-ups to watch out for
Start-up ecosystem outlook by top geographies
by GlobalData
A joint venture between Exscientia and Evotec has led to the co-invention and development of an A2a receptor antagonist for adult patients with advanced solid tumours, applying Exscientia's next-generation AI-powered drug discovery platform, Centaur Chemist.
The drug is the first AI-designed molecule for immuno-oncology to enter human clinical trials and was discovered in just eight months.
"Drug discovery is essentially a learning challenge and by learning more rapidly our AI systems are able to complete the discovery phase of each project with higher precision and much faster than traditional human-led approaches," Exscientia CEO Andrew Hopkins told Clinical Trials Arena.
Tumour cells generate high levels of adenosine, a molecule that helps them go undetected by the body's immune system by attaching themselves to the A2a receptor on cancer-fighting T-cells, decreasing T-cell ability to eradicate the disease.
Exscientia's AI-designed A2a receptor antagonist is being investigated for its capacity to stop adenosine from binding to the T-cell receptor and potentially boost anti-tumour T-cell activity.
Exscientia said the drug candidate has potential for best-in-class characteristics, with high selectivity for the target receptor, bringing together potential benefits of reduced systemic side effects and minimal brain exposure to avoid unwanted psychological side effects.
"Our molecule, EXS21546, is a selective antagonist of the A2a receptor with low brain penetration and in a pre-clinical setting we have shown that activity at the A2a receptor is sufficient for complete restoration of T-cell function in the presence of high concentrations of adenosine analogue," Hopkins said.
Preclinical data from the joint venture will be presented at the American Association for Cancer Research (AACR) annual meeting from 9-14 April 2021.
With this discovery, Exscientia's AI platform and drug-hunting expertise are now responsible for the first two AI-designed drugs to initiate Phase I testing.
This announcement follows Exscientia's previous report in January 2020 of a Phase I clinical study held in Japan in conjunction with Sumitomo Dainippon Pharma for a drug candidate, DSP-1181 created using AI for the treatment of obsessive-compulsive disorder as an initial indication.
Thanks to AI, the partners completed the exploratory research phase for DSP-1181 in less than 12 months, which Exscientia said is just a fraction of the typical average of 4.5 years using conventional research techniques.
Free Whitepaper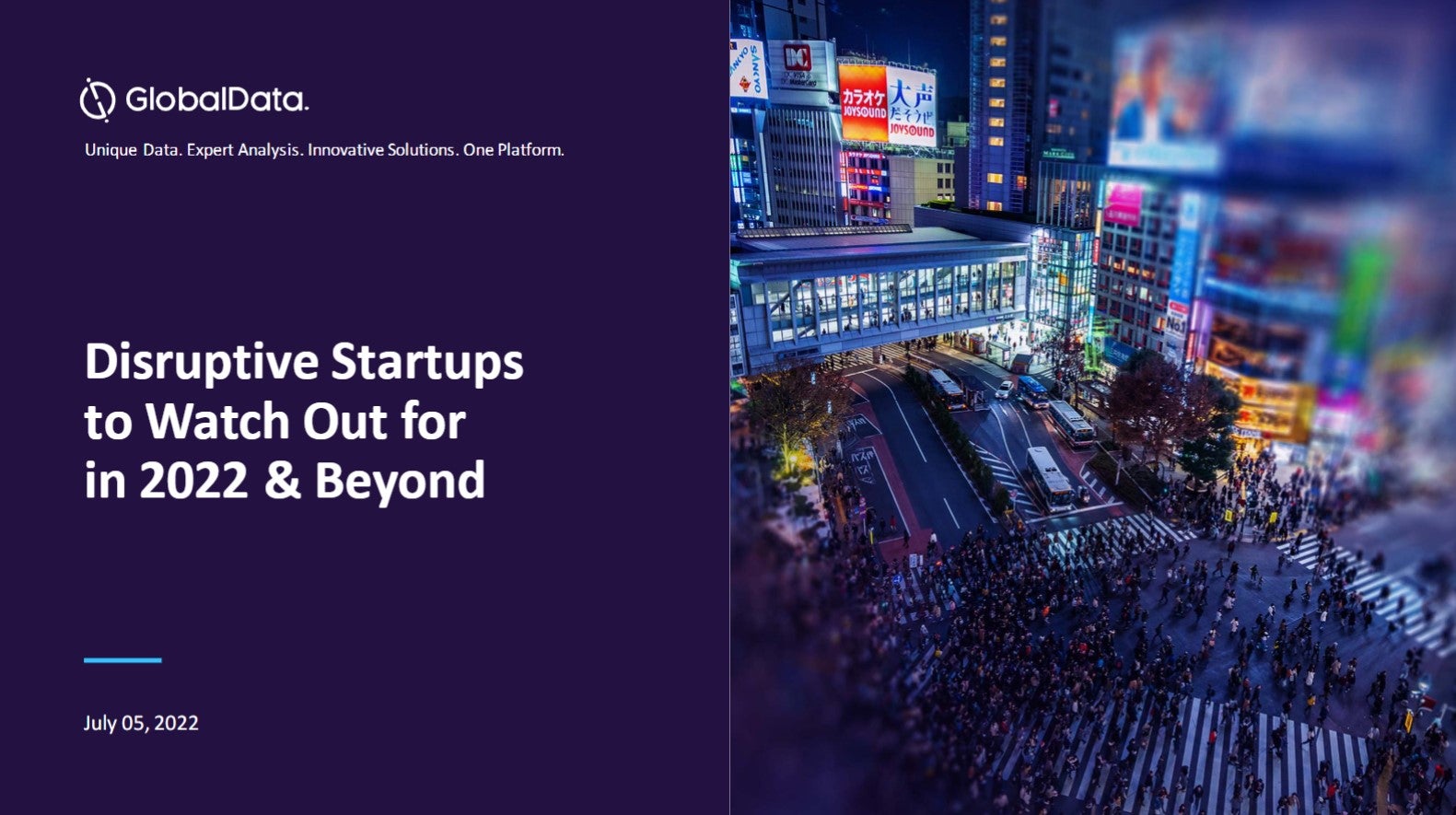 Disruptive start-ups to watch out for
2021 was a record-breaking year, with more businesses breaking into the billion-dollar club. Many start-ups have achieved or retained the unicorn status by the end of the year to reflect nearly a fivefold growth from that in 2020. This boom can be linked to a financing frenzy spurred by the quick adoption of technology and innovative solutions by start-ups gaining traction in response to the pandemic. However, the start-up ecosystem is now facing turbulent times for fundraising as investors seek long-term business strategies, valuations, and a route to profitability amid uncertain market circumstances. Nevertheless, 2022 has the potential to carry forward the momentum with multiple entities having a fair chance of being in the right place when aided by the right technologies. GlobalData leverages the power of alternative data to examine the health of start-ups across multiple dimensions including the quality of their innovations, market presence, and the funding they can attract. This helps our clients to analyze the disruptive potential of start-ups for early alliances, investments, and acquisition prospects to develop future-proof strategic roadmaps for a competitive advantage. Read our report and gather insights on the following topics:
Recent Unicorn trends
Unicorns in 2022
Future Unicorns
Start-ups to watch out for
Start-up ecosystem outlook by top geographies
by GlobalData