The US Food and Drug Administration (FDA) has placed a clinical hold on Ocugen's Investigational New Drug application (IND) to initiate a Phase III clinical trial of its Covid-19 vaccine candidate, BBV152.
Free Case Study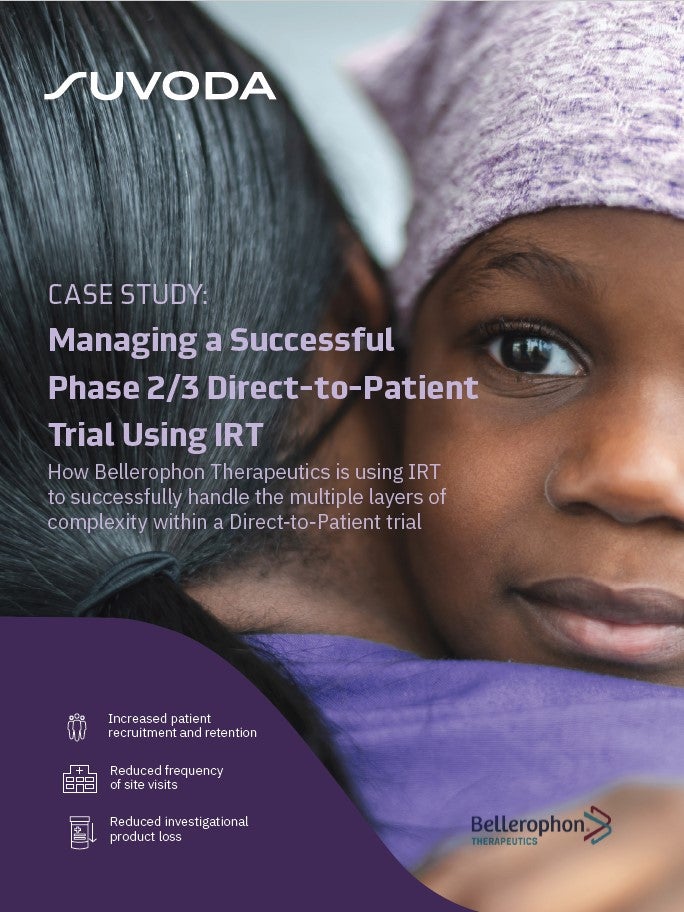 Direct-to-Patient Trials: How IRT Plays an Important Role in Bellerophon's Direct-to-Patient Trials
As the industry strengthens its focus on patient centricity, Direct-to-Patient clinical trials have emerged as a popular trial design that have the potential to increase patient recruitment and retention. IRT plays a crucial role in the success of a Direct-to-Patient trial. Because drug supplies are being managed and shipped from distribution facilities directly to patients' homes, a sponsor must have a high-quality system in place to accurately track the chain of custody, ensure patient-blinding and handle other logistical challenges. What You Will Learn Benefits and challenges associated with the Direct-to-Patient model Bellerophon's top considerations when implementing this trial design How IRT can equip study teams to successfully track chain of custody, ensure patient blinding, and handle logistical challenges
by Suvoda
Called Covaxin outside the US, the vaccine was developed by Bharat Biotech in partnership with the Indian Council of Medical Research – National Institute of Virology.
Bharat Biotech and Ocugen entered a binding letter of intent in December 2020 to co-develop the vaccine for the US market.
Made using a Vero cell manufacturing platform, Covaxin is a purified and inactivated vaccine.
This October, Ocugen filed an IND application with the FDA to conduct the trial which planned to assess the safety and tolerability of the vaccine in the US participants.
Ocugen noted that the FDA intends to detect the peculiar deficiencies that led to the clinical hold of the trial and data on how to rectify them.
The company anticipates receiving an official written communication from the FDA that comprise further data and intends to cooperate with the agency to answer their queries soon.
Presently authorised for emergency use in 17 countries, the vaccine obtained World Health Organization (WHO) emergency use listing in November.
More than 100 million doses of the vaccine were given to adults outside the US while as many as 110 nations have agreed to recognise Covid-19 inoculation certificates with India that comprises vaccination with Covaxin.
In the Phase III Indian trial that enrolled approximately 25,800 subjects, the vaccine was found to have overall efficacy of 77.8% and 63.6% and 65.2% efficacy against asymptomatic Covid-19 and the Delta variant of SARS-CoV-2, respectively.
Minimal side effects were reported in the trial with 12.4% of participants experiencing common adverse events (AEs) and fewer than 0.5% of people having serious AEs.
Earlier this month, Ocugen submitted an application to obtain FDA emergency use authorisation for the vaccine usage in children aged two to 18 years.
Free Case Study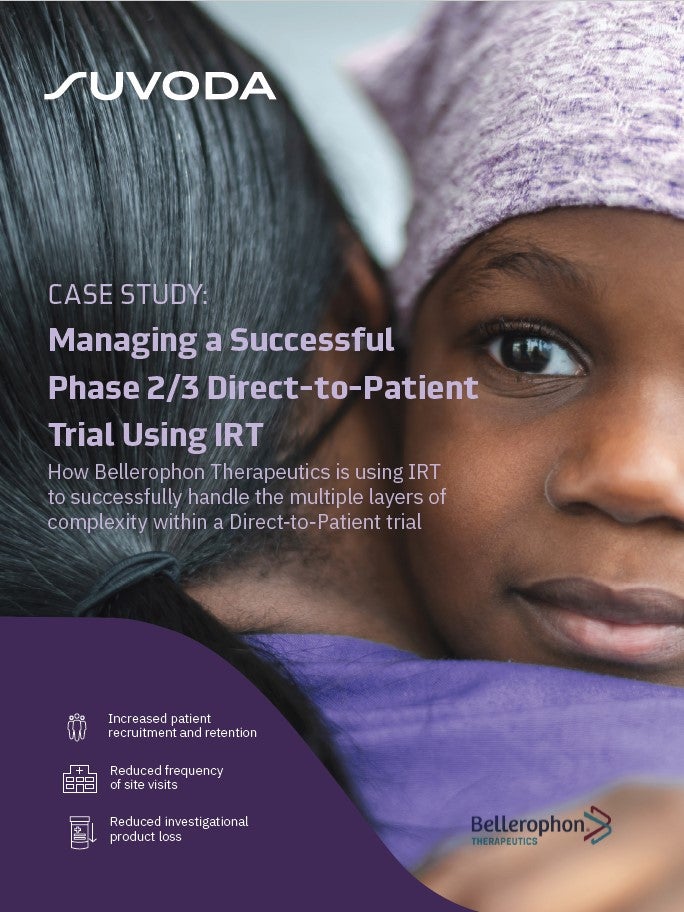 Direct-to-Patient Trials: How IRT Plays an Important Role in Bellerophon's Direct-to-Patient Trials
As the industry strengthens its focus on patient centricity, Direct-to-Patient clinical trials have emerged as a popular trial design that have the potential to increase patient recruitment and retention. IRT plays a crucial role in the success of a Direct-to-Patient trial. Because drug supplies are being managed and shipped from distribution facilities directly to patients' homes, a sponsor must have a high-quality system in place to accurately track the chain of custody, ensure patient-blinding and handle other logistical challenges. What You Will Learn Benefits and challenges associated with the Direct-to-Patient model Bellerophon's top considerations when implementing this trial design How IRT can equip study teams to successfully track chain of custody, ensure patient blinding, and handle logistical challenges
by Suvoda