Valneva could secure a contract manufacturing organisation (CMO) in Europe if additional capacity is required to manufacture its Covid-19 vaccine, chief medical officer Dr Juan Carlos Jaramillo says. Valneva drew headlines last week when the company announced positive results from a Phase III trial investigating its inactivated virus Covid-19 vaccine VLA2001.
VLA2001 is produced via a vero-cell platform, which leverages the manufacturing technology of the company's licensed Japanese encephalitis vaccine Ixiaro, Jaramillo explains. In January this year, France-based Valneva started commercially manufacturing VLA2001 at its site in Livingston, Scotland. The company's site in Solna, Sweden provides fill and finish. While Jaramillo declined to further elaborate on Valneva's potential expansion plans, he says the company will do so to meet customer needs.
On 13 September, Valneva announced it had received a termination notice from the UK government stating its supply agreement worth 100 million doses had been scrapped. Jaramillo told this news service via email that it is preparing to commence a rolling submission to the EMA for regulatory support, as well as continue discussions with the European Commission (EC) for a potential supply contract.
On 17 May, this news service reported that it will be tough for any Covid-19 developer to secure any major advance purchase agreements with the EC on that back of its mega deal with Pfizer and BioNTech worth a total of 1.8 billion doses. On 21 October, this news service put a spotlight on the challenges of outsourcing when it comes to Covid-19 vaccine manufacturing.
Positive data help with plans
Positive results from the Phase III Cov-Compare trial confirm the advantages of inactivated whole virus vaccines, Jaramillo says. In Cov-Compare, VLA2001 demonstrated superior neutralizing antibody titre levels compared with AstraZeneca's Vaxzevria (AZD1222), according to a 21 October presentation.
Since there are no authorised inactivated virus Covid-19 vaccines in Europe, a vaccine with a different technology was used for the comparison, Jaramillo explains. The decision to use Vaxzevria, instead of an mRNA vaccine, was made taking into consideration available data at scale, comparability from a qualitative and quantitative immunogenicity perspective, and accessibility, he adds. Cov-Compare's trial design was made in close alignment with the UK Vaccines Taskforce and agreed with the UK Medicines and Healthcare Products Regulatory Agency, he says.
As a point of contrast, Vaxzevria's UK authorisation on 30 December was based on late-phase primary endpoint analysis showing it was 70.4% effective at preventing symptomatic disease at least 14 days after the second dose. In Valneva's trial, in the exploratory endpoint of occurrence of Covid-19 cases, it was similar between VLA2001 and Vaxzevria in participants 30 years old and above. Jaramillo says it will publish clinical data but declined to add further details. VLA2001 is also a two-dose vaccine.
Potential to be an EU first
If authorized, VLA2001 has the potential to be the first inactivated virus vaccine for Covid-19 in Europe. Authorised vaccines of this technology mainly cater to China (Sinopharm and Sinovac) or India (Bharat Biotech). Sinovac's vaccine is in a rolling review with the EMA. Apart from preparing for its EMA submission, Valneva has an ongoing rolling submission with the UK.
As for Valneva's other ongoing VLA2001 clinical studies, a New Zealand-based study completed recruitment on 14 September of 306 volunteers aged 56 years and older, Jaramillo says. This is an increase from 150 participants in consultation with the EMA, with topline data expected in early 2022, Jaramillo adds.
Valneva also started recruitment of adolescents 12–17 years old as an expansion of Cov-Compare, Jaramillo says. In addition, it commenced booster vaccinations as a continuation of its Phase I/II VLA2001 trial, which reported positive topline data in April this year, he notes, adding: "We continue to believe that we will be able to make an important contribution to the global fight against the Covid-19 pandemic."
Free Report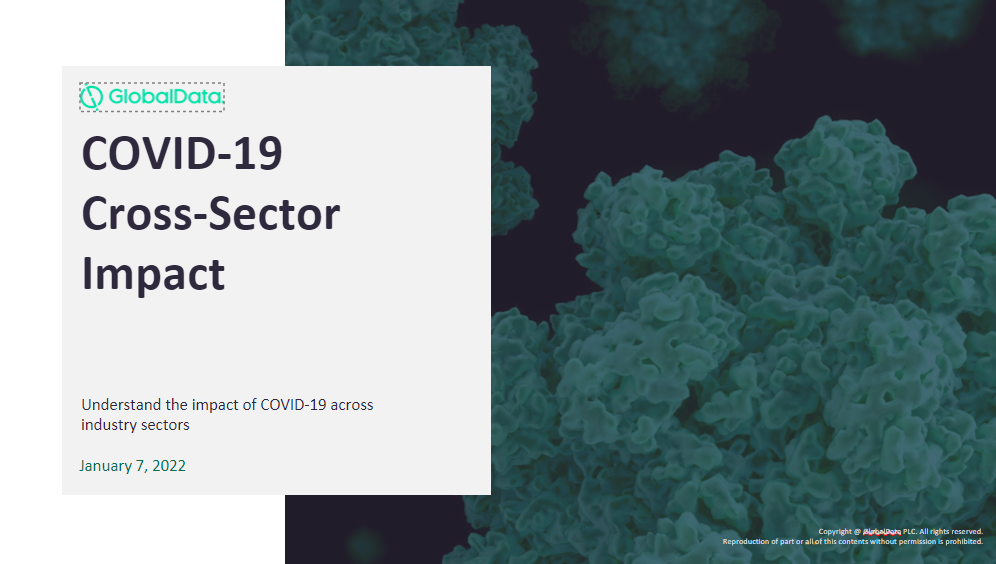 Build resilience in the face of COVID-19 disruption
COVID-19 has already affected our lives forever. The way we work, shop, eat, seek medical advice, and socialize will all be different in the future. Quite how different remains to be seen, but all industries must plan for multiple eventualities. Are you interested in actionable insights on the business challenges induced by the pandemic? GlobalData's cross-sector report analyzes the significance of this major disruptive theme across industry verticals. It provides side-by-side research of alternative datasets to present you with unique quantitative analysis of the effects of COVID-19 and how these differ across sectors. Additionally, it offers qualitative analysis of each sector and analyzes COVID-19's impact on leading companies. Whatever your company's imminent strategic plans, the long-lasting impact of COVID-19 must not be overlooked. Find out how to futureproof your business operations – download our report today.
by GlobalData